If you love sports and also love to put wagers on sports outcomes, then you need to look out for the new 5050Sports casino game.
This game is a product of Real Sports Games and is now available on over 100 platforms globally. This casino game allows players to put wagers on results of various sports like boxing, football, cricket, and even golf.
What makes 5050Sports interesting is that all of the sports it supports are fronted by international superstars who excelled in those fields.
Overview of Michael Owen's 5050 Sports
5050Sports football edition is fronted by former Liverpool, Real Madrid, Manchester United, and England forward Michael Owen. Whenever you play the Michael Owen's 5050Sports football game, you will get the opportunity to put wagers on past sporting events. 5050Sports makes use of exclusively licensed football footages that a player has to predict the outcome 01 10 win.
To play this game, simply log on to any website that hosts 5050Sports online casino game. Once you open the site, create your account and load it with money for the wagers. After this, you select the sport that most interests you in the game, whether it's boxing or football. The next process involves choosing how much you want to place on every bet.
Wagers start at a fixed £1 and go up to £100. However, if you feel you need to wager more, you would have to go to the VIP section, where you can wager as much as £1,000. You can also customize your account to allow you place even lower wagers with a well-placed "Bet Change" button.
All online casino games are played by putting a wager on a sport or game that is yet to be played, or is being played at the moment, and waiting for final results. However, Michael Owen's 5050Sports Football is easier, as you only have to give yes or no answers to the questions asked, giving you a 50-50 chance of winning. And hence, the 5050Sports name.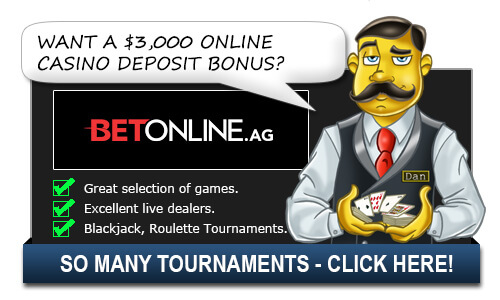 Game Strategy
Once you have chosen a sport and placed a wager, you will get a question, and after you select your answer, a short video clip will play to reveal the correct answer. The clips used in the game are exclusively obtained from licensed sources and are what makes the game much more interesting. These footages include clips from FA Cup Matches and England Matches.
If you win the round, you get the option of doubling up on the next, and you do this by pressing the "Double up" button.
Furthermore, the game features cool realistic graphics, including incredible background sounds that keep your mind focused on the play. Also present is a commentator voice that reads all the questions, making the game even more engaging. But of course, you also have the option to mute all the voices and sounds if you are not in the mood. The commenting features the voice of
broadcaster Jim Rosenthal.
Conclusion
5050Sports has already benefited a lot by giving a high turnover of on-demand gambling chances, with many players trying to build and break winning streaks with the option of personal bests and overall bests. 5050Sports is also available in full-game and mini-game formats. It is also multilingual, and multi-currency, allowing players from all over the globe to enjoy it.
Never has gambling been integrated so well with sports to give players a fantastic experience. Michael Owen's 5050Sports Football has great features that will keep you entertained all through.
Top Casinos for Americans

Additional Michael Owens 50/50 Sports Questions:
None Yet
Related Questions:
Alternative Ways to Ask/Incoming Search Traffic:
The answer to the question Michael Owens 50/50 Sports is also applicable for the following questions:
Where to play Michael Owens 50/50 Sports online
Top Casinos for Americans