Although playing slot machines is a solitary game, there are quite a few things you need to know before you just barge into a casino and play the nearest slot machine, or before you get up from your chair at the local pub and hit up one of the fruit machine. As they said in the Big Lebowski: this isn't Nam, here are rules.
The first thing you need to know – and I learned this one the hard way – is if someone has leaned their stool or chair up against the slot machine, this usually means they haven't finished playing it. Usually the person playing the slot machine has just went to the bathroom or to get a drink. Even if they haven't got any money in the slot machine, by leaving their chair or stool leaning up against it they are stating that the machine is in use, so don't think that you can just go up and play. While this isn't something that will get you thrown out of the casino, it is still a matter of common decency.
Another indication that someone is still playing at a machine is if they leave their change bucket resting in the slot machine payout tray. Again even if it is empty, it usually means the slot machine is occupied and it's likely the person just went to get more money to continue to play. Which if that's the case, you might not want to play this "cold" machine anyways!
Also be aware that many people like to play multiple slot machine at once. Whenever you are going to a slot machine and the slot machine beside it is occupied, be sure to ask the person if the slot machine is available, or if it is currently in use.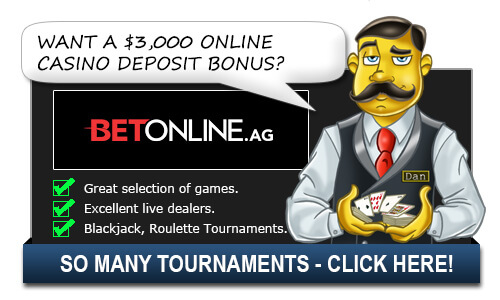 Many people don't like it when you watch while they play slot machines either. We don't just mean standing beside them breathing down their necks – even standing a few feet away, waiting and "lurking", is considered bad slots etiquette. This is something you will find in many casinos too – lurkers who watch someone playing a slots machine and losing, and as soon as they leave jumping into the seat, with the idea that the "bad run" is over and the slot machine will soon hit a hot streak.
Thankfully when it comes to online casinos you don't have to worry about chairs leaning up against slot machines, or anyone getting mad because you won at a slots machine that they just lost $300 at. You don't need to "share" the machines with other players and wait your turn as everyone can play at the same time. Best of all, there is an endless selection of games you can play while the casino might have 10-20 different slots max.
Top Casinos for Americans

Additional Slot Machine Etiquette Questions:
(None yet)
Related Questions:
Alternative Ways to Ask/Incoming Search Traffic:
The answer to the question What Slot Machine Etiquette Is There? is also applicable for the following questions:
What fruit machine etiquette is there?
Top Casinos for Americans