Psychedelic Sixties is a 5-reel, 20-line iSlot from Rival Gaming. It features free spins and a bonus game. You can play Psychedelic Sixties at Rival-powered casinos such as Vegas Days Casino and Superior Casino.
The Psychedelic Sixties iSlot offers the following coin values: $0.01, $0.05, $0.10 and $0.25. Next, you must select how many coins you wish to play (up to 10). This will establish your bet per line and is what the payouts are based on. Finally, select the lines you wish to activate. Casino Answers fully endorses playing all 20 lines, as to maximize your chances of winning and not missing out on any potential winning combinations.
Psychedelic Sixties does a great job of capturing what a hippie video slot should look and feel like. It's got peace signs, rainbows, VW Buses, flowers, flower childs, lava lamps and of course, hippies! Here's a screenshot of Psychedelic Sixties, courtesy of Vegas Days Casino: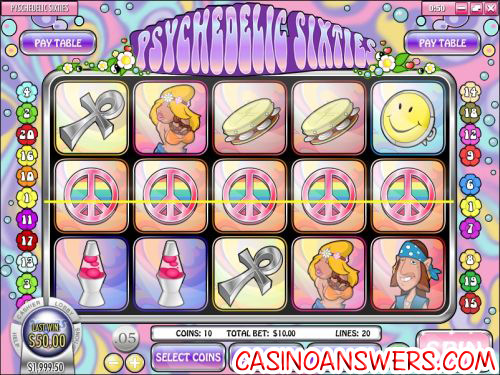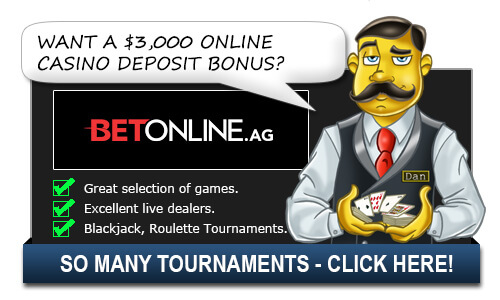 Psychedelic Sixties' top jackpot is 2000X, you're groovy enough to have 5 flower symbols magically appear. The wild symbol is the wild love heart. The wild symbol will substitute for any symbol except for the bonus symbol. If you get five motorcycles, you will trigger 10 free spins with a 5X multiplier.
When you hit three vans, an animated van will drive along each side of the video screen. This means you have triggered the Psychedelic Sixties' bonus game. Here is the description of the bonus game as given by the game:
The year is 1967, and you want to share the love with the world, so you're taking your van on a far-out tour to cities across the globe! Along the way, you will meet people who want to experience the Summer of Love with you. To bring someone along for the ride, just click on them. Every time you pick someone up, they will give you whatever money they have. More people will want to come you than you have room for, so choose wisely. Once your van is full, you'll all head to the next city. After you've visited all the cities, you're taking everyone to a HUGE concert!
The van's stops are New York, London, Paris, Tuscany and Tokyo. If you're wondering how the van can make it across the ocean, it's the psychedelic sixties, so it can probably fly. You're taken to an overhead view of the city, and you will see a few people standing around. Click on them and the van will drive up to them and honk. Each person will give you random amounts of cash. They will enter the van. You can move across the city by clicking on the "View City" buttons. Once the van is full, you will drive to the next city. The game itself looks good graphically and has some play value, but the animations and cutscene videos are the best part.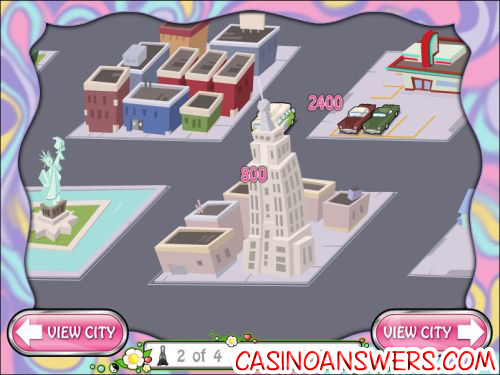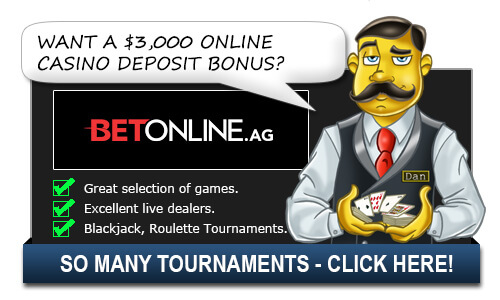 Psychedelic Sixties is yet another great iSlot from Rival Gaming. It has a psychedelic look that will make your eyes glassy, far out animations, freaky sound effects, a smokin' bonus game and gives you many shots to make a massive haul. You can even score a primo 100% up to $500 signup bonus to play Psychedelic Sixties when you make a deposit at Vegas Days Casino.
Additional Psychedelic Sixties Questions:
Do the casinos with Psychedelic Sixties accept USA players?
No, American players are no longer allowed to play at Rival online casinos. Instead, we suggest you check out a Slotland casino like Win A Day Casino for all your online gambling needs.
What is an iSlot?
An iSlot is an interactive video slot. These video slots have intro movies, animated cutscenes and bonus games which are much more interactive than your average video slot. They add a lot of fun to online casino video slots. If you're interested in learning more about iSlots, read our Rock On iSlot Review and Heavyweight Gold iSlot Review.
Does Psychedelic Sixties have a progressive jackpot?
No, but you can play progressive jackpot slots such as Money Magic, Major Moolah, Strike Gold and One Million Reels BC while you're at at Vegas Days Casino.
Related Questions:
Alternative Ways to Ask/Incoming Search Traffic:
The answer to the question Psychedelic Sixties iSlot Info, Review, Q&A, Flash Game, Rules is also applicable for the following questions:
What is the Psychedelic Sixties Interactive Slot? What are islots? Where can I read a review of the Psychedelic 60s slot machine?