Alright, so you believe you've been scammed by a casino. A "casino scam" can fall under various categories. Perhaps you think their RNG is unfair and is deliberately screwing you over, or maybe you are getting a runaround in regards to a cash withdrawal. While every problem is unique, this is what we recommend you do:
Easy answer? Go to The Pogg.
Calm Down
We see it all the time – someone has a problem with an online casino and immediately runs to various gambling forums ranting and raving and swearing about this online casino. An act like this isn't going to help anybody. We know it's only natural – but in situations like this you are going to need people on your side, and you're not going to want to anger the online casino.
If it is a withdrawal problem for example, it could be delayed due to an issue on the payment processor side. Put yourself in the shoes of the online casino manager – would you be more willing to help someone that is courteous and polite, or someone that is calling you every name under the sun on the 2+2 and Casinomeister Forums?
Document Everything – Stick to the Facts
It's going to make the whole process a lot easier and quicker if you have everything documented. You can hand over all the details to a third party group and they can contact the casino with the information right away, without having to go back and forth asking questions and for additional details which can delay the process.
Also be sure to stick to the facts. Writing 6 paragraphs about how you need the money because your family is broke and your electricity is going to get shut off isn't going to make things go any faster – if anything it will slow down the process because people will have to wade through all of that just to get to the facts. Provide a detailed factual document of what the exact problem is, any correspondence you have had with the online casino, and anything else that you believe will assist matters.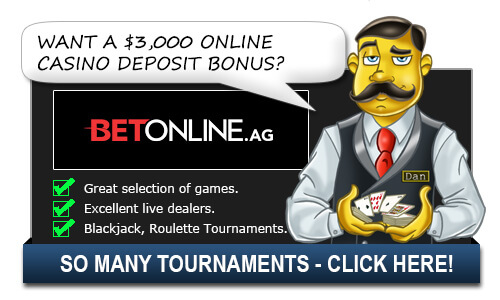 Contact a Third Party
This is where The Pogg comes in as they allow you to submit a complaint through their website.
The Pogg offers a free complaint services for players. Once a complaint is submitted they will serve as a mediator between the player and the online casino. They are experienced in doing this and use a Alternative Dispute Resolution official. The official holds Associate level membership with the Chartered Institute of Arbitrators so you know you are dealing with a professional.
Be Patient
That's the key here. Disputes are never dealt with right away – we've seen many dragged out for months. Just be patient, and hopefully everything can get resolved smoothly.
Additional Casino Scam Questions:
Are complaints common?
Top Casinos for Americans

Related Questions:
How do I know The Pogg works?
The website keeps a full list of all the complaints that they have dealt with on their website. You can view all of their complaints here.


Alternative Ways to Ask/Incoming Search Traffic:
The answer to the question I got scammed by a casino. What do I do? is also applicable for the following questions:
What to do if a casino screws me?
Top Casinos for Americans