I've been playing at Titan Poker for years. I forget how I discovered Titan Poker, but I'm very glad I did because as you'll see in this Titan Poker review – I'm a big fan of Titan Poker.
First of all let's talk about their customer support. It's 24/7, with telephone and e-mail customer service. This is great because if you ever have any sort of problem they will help you around the club. They even have live chat in their poker software. I remember I was having problems depositing at one point with my credit card, and instantly the Titan Poker chat support popped up to review the situation, and helped me out.
Knowing they are there around the clock is a big relief.
I almost wish I could rediscover Titan Poker again, because their promotions for new players is amazing. You get a 200% to $2,000 deposit bonus(use bonus code: CANSWERS). I wish I could say that was "all" you get but it's not – you also get tons of new depositor freerolls and beginner tournaments and promotions where you can compete for up to $10,000. Absolutely amazing stuff.
You also get to play with the beginner tables where you get to beat up the fish!
If you're a tournament player – oh man, where do I begin? Like most poker rooms Titan offer some great satellites to the likes of the WSOP, but for me the real fun is in the actual S&Gs that they run. They have an absolute ton of jackpot S&Gs like the Fort Knox and $50k Craze Jackpots. How these work are pretty simple – they usually rely on you winning X amount of tournaments in a row. That's it – just get lucky and win some tournaments one after the other and you're getting some big cash.
Their VIP program is SICK. I remember when I first joined Titan it was a simple points-per-cash program with no tiers. Oh my, how things have changed.
They now have 9 VIP levels where you get the chance to compete in all these different exclusive VIP tournaments and rake races, like the $5k Gladiators Race. They also allow you to cash in your points for straight cash bonuses or tournament tokens at any time and the ratio is very fair.
Titan Poker is my favourite room on the iPoker network bar none. Try them out. You will NOT be disappointed.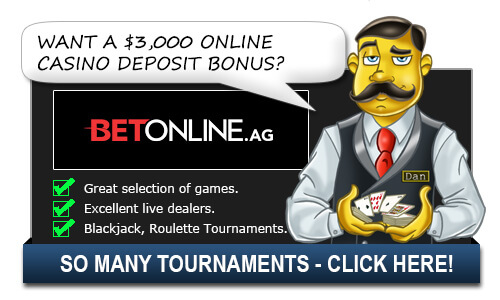 Titan Poker has "Team Titan", which is a group of professional poker players who play in live poker tournaments under the Titan Poker brand.
The Team Titan members are:
Jonas Klausen
Marvin Rettenmaier
Sam Trickett
Sorei Mizzi
Yann Brosolo
During the 2010 World Cup, Titan Bet offered a $100 Million Mania promo. This promo featured promotions like "Shoot-Out in the Sky" where Graeme Le Saux took a penalty against Peter Shilton 200ft above London.
All the Titan brands offer a wide variety of support options to help the player out.
Here are all the customer service options available at every Titan property:
Titan Bet Customer Support:
Titan Bet Customer Support is not 24/7. They are generally open from 8am until 12am GMT time.
You can contact Titan Bet via the below Phone/Fax options:
UK Phone: 0800 327 7261
UK Fax: 0800 4715 207
Canada Phone: 1-800-849-2493
Canada Fax: 1-800-884-5374
International Phone: +359-2-489-6902
International Fax: +44 800-4715-207
You can also e-mail Titan Bet at support@titanbet.com or if you need to submit documents to Titan Bet, you can e-mail docs@titanbet.com.
Titan Bet also offer a live chat throughout their website.
Titan Bingo Customer Support:
Titan Bingo offer 24/7 customer support. Within the bingo software there are chat operators who are able to help you out at any time.
Titan Bingo also offer customer support via e-mail. Their general address is support@titanbingo.com however they also offer specific e-mail addresses like tech@titanbingo.com, vipclub@titanbingo.com, feedback@titanbingo.com and marketing@titanbingo.com.
Titan Bingo also offers Toll Free telephone numbers for you to call at any time as well as toll-free fax. The telephone numbers are:
Canada Tel: +1-888-701-9190
Canada Fax: +1-888-2603-016
UK Tel: +44-800-3277-256
UK Fax: +44-800-4715-186
Int'l Tel: +359-2-422-4286
Int'l Fax: +632-756-7918
Titan Casino Customer Support:
Titan Casino offers customer support 24/7. If you want to e-mail Titan Casino, they offer a variety of different e-mail departments. The general support e-mail is support@titancasino.com, and the other e-mail addresses are vipcluben@titancasino.com, marketing@titancasino.com and feedback@titancasino.com.
If you want to call Titan Casino, here are their telephone numbers:
Canada: +1866-466-3077
UK: 0808-120-3491
International: +632-756-7984
Canada & UK are toll-free.
Titan Casino also offer live chat support 24/7. You must be logged into the casino and there is an "Online Support" button you can click to bring up a chat rep. In addition, Titan Casino also have chat hosts who may welcome you to their casino upon logging on.
If you ever need to fax to Titan Casino, the fax numbers are:
Canada: 1-866-862-9690
UK: 0808-120-3492
International: +632-756-7985
Titan Poker Customer Support:
The Titan Poker customer service team have won many awards for their fantastic customer service over the years.
You can e-mail Titan Poker support at support@titanpoker.com or submit documents to docs@titanpoker.com. Additional addresses are marketing@titanpoker.com, feedback@titanpoker.com and vip@titanpoker.com.
You can mail Titan Poker via their billing address at:
Titan Poker
PO Box 1876
Makati Central Post Office 1258
Makati City
Philippines
You can also call Titan Poker. Their UK and Canada numbers are toll-free. Here are all of Titan Pokers telephone numbers:
Canada: +1-888-201-5684
UK: 0-800-066-4320
International: +632-756-7927
You can also fax Titan at the following numbers:
Canada: +1-877-789-5725
Elsewhere: +632-756-7907
Also Titan Poker have a live chat support within their software.
Titan Poker offers a variety of poker tournaments around the clock. They have a live feed which you can check out at their website.
The tournaments vary from guaranteed tournaments to freeroll tournaments to satellite tournaments.
Titan Poker Tournaments:
One great thing about playing tournaments at Titan Poker is if you're good, you get the chance to join Team Titan. This means you get to represent Titan Poker in tournaments all over the world. Being a member of Team Titan is fantastic because of all the rewards you get, and is just one more reason that you should be playing all of your poker tournaments at Titan Poker!
Also all new depositors at Titan Poker get access to the following tournaments: Twice Daily $50 Freerolls, $5k New Depositors Freeroll, 4 $2500 New Depositors Freeroll Tournaments.
Titan Poker offers the following games for poker players to play:
Titan Poker Games & Limits:
Titan Poker has a wide variety of games on offer. The games offered within Titan Poker are:
Of all of these, I'm a big fan of Titan Pokers 7 Card Stud. I'll warn you that the traffic for 7 Card Stud at Titan Poker is low – but when the games are there, they are fantastic. Very soft, very bad players – if you're a 7 Card Stud player, Titan is for you. Unfortunately they don't spread many limits at the moment – but if people keep playing there, I'm sure they will up the stakes.
Make your first deposit at Titan Poker using the bonus code CANSWERS and you can get a 200% signup bonus up to $2,000! This means that if you make a deposit of $1,000, you will get another $1,000 in free bonus cash for your bankroll.
The bonus will be credited to your account according to the amount of Titan Poker Points you have earned. For every 250 Poker Points you earn, you will receive a $5 bonus. In tournaments, 17 points will be awarded for every $1 in fees paid. So for a $10+1 tournament, you will earn 17 points. Points can only be earned in poker games for Real Money. You will have two months to clear your signup bonus.
But that's not all! Titan Poker has lots of other benefits to using the CANSWERS bonus code. You will receive four tokens to their New Depositors $2,500 Freeroll to celebrate. You'll also get admission to their Weekly Depositors Freeroll. And then, you'll even receive two tokens to special invite-only tournaments where you can win $4,500 in prizes.
Titan Poker offers players a $500 bonus for every friend they can refer to Titan Poker. Once your friend deposits $50 or more and earns 100 points, you will receive a $50 cash bonus along with a $50 pending bonus. Your friend will receive a $20 cash bonus. Once your friend hits 750 points, you will get another $150 bonus. If your friend makes it to 1250 points, you'll get another $250 in bonus cash. This is a pretty awesome deal, especially if you have a lot of friends who play poker!
Rather than a Bad Beat Jackpot, Titan Poker has a Bad Beat Bonus. When playing a Texas Hold'em ring game and you lose a showdown while holding a KKKK hand or better, you can claim Titan Poker's Bad Beat Bonus! Both pocket cards must be used in the winning and losing hands. E-mail Titan Poker and they will reward you with a $250 Bad Beat Bonus.
In addition to all of this, keep an eye on your e-mail inbox and look out for future promotional offers from Titan Poker!
iPoker Network
Flash-based Instant Play Client
Bad Beat Jackpot
Beginners Tables
Casino Games
70 Avatars to choose from
Four Colour Deck
Lobby Filters
Player Search
Seat Selection
Mini-View
Hand Histories
Player Notes
Top Casinos for Americans

Additional Questions:
None Yet
Related Questions:
Alternative Ways to Ask/Incoming Search Traffic:
The answer to the question is also applicable for the following questions:
Top Casinos for Americans