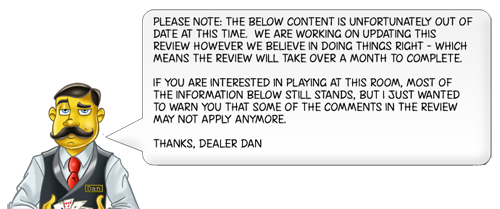 It's the home of the last three World Series of Poker Champions, Chris Moneymaker, Greg Raymer and Joe Hachem; it's managed by acclaimed poker author Lee Jones, and, pardon the pun, it's the star of the poker industry due to their excellent VIP Program, as well as the fantastic customer support they offer, the best e-mail support in the business. That's right, we're talking about Bovada
There's always lots of tables at any limit you want, whether you want to play $100/$200 6-max Hold'Em, or $0.02/$0.04 7 Card Stud Hi/Lo. They have some of the biggest, most unique and best tournaments on the net, with fast, slick customizable software, it's safe to say Pokerstars are, if not the best, one of the best poker rooms on the internet.
PokerStars Software: The software is very easy to use, and is fast, with all table lobbys refreshing almost in real time. The graphics are slick, the cards are crisp and easy to see, and the software is highly customizable, ranging from using a four colour deck to turning on or off those annoying "Rounders" or "Tupac" avatars that you often see at the tables. Want to know how many times you've seen the flop? Or the amount of pots won at showdown? Pokerstars tracks all this for you, and also offers the ability to write player notes. The software also allows you to set up your own private tournaments. The software also allows you to trade real or tournament dollars, and has many more features that are a click away. poker software rating
PokerStars Traffic: GMT Peak Time: 50,000 players. EST Peak Time: 80,000 players. Whatever the game, whatever the limit, you'll always be able to find it at Stars, which is also one of the best sites for play money players, with a lot more people taking it seriously. poker traffic rating
PokerStars Game Variety: Pokerstars offers Limit, No Limit and Pot Limit Texas Hold'Em, Omaha and Omaha Hi/Lo, as well as Limit Seven Card Stud and Seven Card Stud Hi/Lo. They also offer a range of tournaments, some single table, some multi-table, with turbos offered too, and a large range of buyins, from $1 tournaments to $1000, and the microlimit offerings of games is something not found at the majority of other poker sites. poker game variety
PokerStars Fish Factor: Pokerstars is sometimes known as a "rock garden", that attracts a lot of tight-aggressive players. Limit Hold'Em at Stars is particularly tightish. However, the games are still beatable, and the tournaments can be quite soft, as can many of the lower limit games. Stud & Omaha are also nice and fishy. poker fish
PokerStars Bonuses: Pokerstars do not offer a signup bonus, and with the launch of their VIP Club, haven't offered a reload bonus recently, so it is unknown whether they will continue to offer bonuses.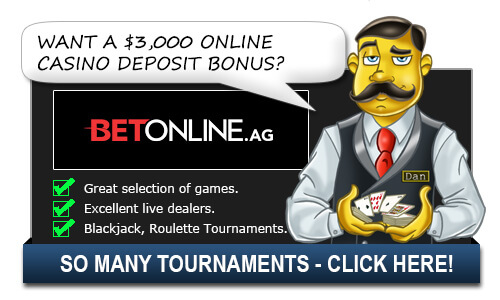 PokerStars Freerolls:
Pokerstars offer freerolls each day, some for $20, others for $100, some as satellites into other tournaments.
PokerStars VIP Club / Loyalty Rewards: Pokerstars launched their VIP Program in January 2006, and have immediately shown why they are one of the leaders in this industry, with an incredibly thought-out, revolutionary VIP Program that treats players with respect, and offers some incredible options. Now, you earn VPP's, which are VIP Player Points. These are earned the same way as the old FPPs. Everyone starts off as a BronzeStar member, and have access to the regular FPP shop.
However if you earn 1500 of these in one month, you are moved to Silverstar for that month, and the next month. Earn 4000, and you are Goldstar. Earn 10,000 in one month, and become PlatinumStar. The creme de la crop is when you accumulate 100,000 VIP Player Points over one calendar year, where you become Supernova, and will remain that way for the rest of the year. With each level, you gain access to new items in the shops, and other benefits.
SilverStar: 50% FPP Bonus. For every 1 FPP earned, you gain .5 extra. Access to Silverstar VIP store, where you can purchase Ipod Nano, Ticket to 500k tournament, Black wool letterman's jacket, 11.5 gram composite poker chip set, 2 deck card set, and ability to name a star. Weekly Silverstar $2500 freerolls. Access to satellites for the $100,000 freeroll reserved for GoldStar+ members.
GoldStar: 100% FPP bonus. For every 1 FPP earned, you get an extra FPP. Monthly $100,000 freeroll entry. Ability to purchase GoldStar only merchandise, including LCD TVs & Monitors, a poker table, a delux 500 chip set, a $500 Travel gift certificate, or the opportunity to have a single table tournament with one of Pokerstars major players, be it Joe Hachem, Greg Raymer, Chris Moneymaker or Tom McEvoy.
PlatinumStar: 150% FPP bonus. For every 1 FPP earned, you gain an extra 1.5. Monthly $100,000 Freeroll Tournament. Exclusive PlatinumStar store, where you can buy entries to major events including the European Tour, the World Series of Poker and the World Championship of Online Poker. Also can buy a 50″ Plasma TV, gift certificates and more.
SuperNovaStar: 250% FPP Bonus, so for every FPP earned, you get 2.5 extra FPPs. Weekly Supernova Freerolls, $10,000 up to $26,000. Monthly VIP Tournaments. Access to exclusive Supernova store, where you can buy a WSOP Main Event Ticket, entry in the Pokerstars Carribean Adventure, or even a Porsche Cayman S!
This is an incredibly well thought out system, and is easily the best VIP Program on the internet today. poker loyalty rewards
PokerStars Support: Pokerstars support is only reachable via e-mail, however their support team are without a shadow of a doubt the best on the internet. These are people who will read your e-mails and react accordingly, and if they don't know the answer, will find someone who will. These are people who are on the ball, ready to assist at any time over all kinds of issues.
At final table in a tournament and want to work out a deal? Just send an e-mail to Pokerstars support, and within 1 minute they'll be at your table ready to assist in any deal making. Despite the lack of telephone support, their fantastic reputation and the excellent experiences everyone has with them gives them full points in this department. poker support
PokerStars Deposit/Withdrawal Options: Neteller, Firepay, Central Coin, Visa, Mastercard, Delta, Visa Electron, Solo, Maestro, Switch, Cashiers Cheque / Check, Money Order, Bank Draft. Neteller withdrawals are processed into your account IMMEDIATELY up to the deposit amount, and the rest is transferred within 24 hours.
DEALER DAN'S CASH IN
Dealer Dan Poker Review "It's the star of the industry; a star that just keeps climbing. Anyone and everyone should have a Pokerstars account; from the beginner, to the seasoned pro. Pokerstars is where it's at, and don't you forget it! PS: Moneymaker sucks!"
Top Casinos for Americans

Additional Questions:
What games do PokerStars offer?
Bovada offer something for everyone. You'll find the usual suspects such as Hold 'Em, Omaha and Seven Card Stud, but you'll also find a variety of draw games such as 2-7 Triple Draw and you'll also find Badugi and games such as HORSE. Along with perhaps the widest variety of tournaments, Poker Stars have absolutely everything you could ask for in the one lobby, as their tournaments are so varied, with different takes on old classics.
Do PokerStars have a deposit bonus for new players?
PokerStars have a 100% deposit bonus on your first deposit at PokerStars up to $600. The bonus is released in $10 increments, each released into your account as you clear the needed FPPs (170 FPPs for every $10 increment). You have six months after your first deposit to earn all the FPPs needed to release your bonus.
Do PokerStars offer monthly reload bonuses?
From time to time, PokerStars offers reload bonuses to their players. They will be advertised through e-mails on the PokerStars homepage.
What is the software like at PokerStars?
The software at Poker Stars is the market leader in terms of functionality. It is simple to navigate, uncluttered and totally customizable, so you can make the most out of your PokerStars experience. You can customize the cards, including a four color deck; you can change the look of the table or the background.
At the table, it's nothing fancy, just a nice, crisp interface, without too much clutter and it's just extremely easy on the eye.
While the table itself might not have any flashy gimmicks, it is perhaps the most functional and pleasing pieces of software to use. Everything is neat and well structured and you should never get confused when playing at the tables on PokerStars.
They also have a mini-view, so you can play multiple tables without any confusion. The site caters well for multi-tabling players.
PokerStars also has a client specifically for Macs, so Mac users are not left out when it comes to the PokerStars experience.
Do PokerStars have a loyalty store or rewards program?
PokerStars' rewards program is certainly perhaps the best in poker. It is the PokerStars Frequent Player Program, which rewards you with Frequent Player Points (FPP) which is based on ring games and tournaments played on the site. These points can be redeemed for PokerStars clothing, electronics, or even live tournament entries
FPPs are also tied into the PokerStars VIP program. Based on how much you play, you can move up from the basic rewards level all the way to Supernova Elite. The further up the levels you go, the faster you'll earn FPPs, have more options for spending them and get to participate in special freerolls.
Do PokerStars have a Refer a Friend program?
At the moment, PokerStars do not offer a Refer a Friend program, although they do have an affiliate scheme in place, where you can still make money by referring people to play at PokerStars.
Do PokerStars have a Bad Beat Jackpot or High Hand Jackpot?
At the moment, PokerStars do not have a Bad Beat Jackpot or a High Hand Jackpot.
What countries and nationalities can play at PokerStars? Can Americans play at PokerStars?
PokerStars allows everyone to play in their poker room, including American players.
How do I deposit money into PokerStars?
PokerStars offer a variety of deposit options, depending on what country you live in. PokerStars' deposit options include: Visa, MasterCard, Solo/Maestro, Bank Transfer, Click2Pay, ClickAndBuy, Moneybookers, UKash, and Western Union
How do I withdraw money from PokerStars?
You can only withdraw money from PokerStars via Check, Visa, Solo/Maestro, Bank Transfer, Click2Pay, ClickAndBuy, Moneybookers, UKash, Western Union
Are PokerStars trustworthy? Is my money secure at PokerStars?
PokerStars is completely trustworthy. They are perhaps the biggest brand in poker at the moment. Your money is completely secure. All player funds are kept in a segregated account at a leading European bank. Regardless of any developments, your money is safe and accessible at any time.
Revisión de PokerStars
¿Qué juegos ofrece PokerStars?
PokerStars ofrece algo para todos. Encontrarás los juegos habituales como Hold 'Em, Omaha y Seven Card Stud, pero usted también encontrará una variedad de juegos tales como 2-7 Triple Draw y también encontrará Badugi y juegos como HORSE. Junto con tal vez la más amplia variedad de torneos, Poker Stars tiene absolutamente todo lo que podría pedir en el vestíbulo, ya que sus torneos son tan variados, con diferente versiones de viejos clásicos.
¿Tiene PokerStars un bono de depósito para nuevos jugadores?
PokerStars tiene un bono del 100% en tu primer depósito en PokerStars hasta $ 600. El bono se libera en incrementos de $ 10, cada uno liberado en su cuenta hasta que se borre los FPP necesarios (170 FPP por cada 10 dólares de incremento). Usted tiene seis meses después de su primer depósito para ganar todos los FPP necesarios para liberar su bono.
¿Ofrece PokerStars bonos mensuales de recarga?
De vez en cuando, PokerStars ofrece recarga de bonos a sus jugadores. Estos son divulgados a través de mensajes de correo electrónico en la página web de PokerStars.
¿Cómo es el software en PokerStars?
El software en Poker Stars es el líder del mercado en términos de funcionalidad. Es fácil de navegar, ordenada y totalmente personalizable, para que pueda sacar el máximo provecho de su experiencia en PokerStars. Puede personalizar las tarjetas, incluyendo un paquete de cuatro colores, puede cambiar el aspecto de la mesa o el fondo.
La mesa, nada de fantasía, tiene una interfaz agradable, fresca, sin mucho alboroto y es extremadamente fácil al ojo.
Si bien en la mesa no tiene ningún truco llamativo, es quizá la pieza más funcional y agradable de software a utilizar. Todo es limpio y bien estructurado, y nunca se confundirá cuando juega en las mesas de PokerStars.
También tienen una mini-vista, para que pueda jugar varias mesas sin ningún tipo de confusión. El sitio es perfecto para jugadores con múltiples mesas.
PokerStars también tiene un cliente específico para Mac, los usuarios de Mac no son dejados de lado cuando se trata de la experiencia de PokerStars.
¿Tiene PokerStars una tienda de lealtad o un programa de premios?
El programa PokerStars de premios es, sin duda tal vez el mejor en el póker. El Programa de Jugador Frecuente de PokerStars le recompensa con puntos de jugador frecuente (FPP), que se basa en juegos y torneos jugados en el sitio. Estos puntos pueden ser canjeados por ropa de PokerStars, electrónica, o incluso entradas a torneos en vivo
FPP se les vincula también en el programa de PokerStars VIP. Sobre la base de la cantidad a jugar, usted puede moverse hacia arriba desde el nivel de premios de base hasta llegar a Supernova Elite. Mientras más arriba vaya, más rápido ganarás puntos FPP, tienes más opciones para gastarlos y llegar a participar en freerolls especiales.
¿Tiene PokerStars un programa Refiera a un Amigo?
Por el momento, PokerStars no ofrecen un programa Referir a un Amigo, aunque tienen un régimen de afiliación en el lugar, donde todavía se puede ganar dinero por remitir a la gente a jugar en PokerStars.
¿Tiene PokerStars un Bad Beat Jackpot o High Hand Jackpot?
Por el momento, PokerStars no tiene un Bad Beat Jackpot o un High Hand Jackpot.
¿Qué países y nacionalidades pueden jugar en PokerStars? ¿Pueden los estadounidenses juegar en PokerStars?
PokerStars permite que cualquiera juegue en su sala de poker, incluyendo los jugadores de EE.UU.
¿Cómo puedo depositar dinero en PokerStars?
PokerStars ofrece una variedad de opciones de depósito, dependiendo de qué país viva. Opciones de PokerStars de depósito son: Visa, MasterCard, Solo / Maestro, Transferencia Bancaria, Click2Pay, ClickandBuy, Moneybookers, Ukash, y Western Union
¿Cómo puedo retirar dinero de PokerStars?
Sólo puede retirar dinero de PokerStars a través de cheque, Visa, Solo / Maestro, Transferencia Bancaria, Click2Pay, ClickandBuy, Moneybookers, Ukash, Western Union
¿Es confiable PokerStars? ¿Está mi dinero seguro en PokerStars?
PokerStars es totalmente digno de confianza. Ellos son, quizás, la mayor marca de póker en este momento. Su dinero tiene un proceso seguro. Todos los fondos de los jugadores son mantenidos en una cuenta separada en un banco líder de Europa. Independientemente de la evolución, su dinero está seguro y accesible en cualquier momento.
What are the rakeback rates for the Pokerstars VIP Club?
You can't get rakeback at Bovada in the traditional sense, however you can get rakeback via their VIP Club. Pokerstars have one of the best VIP Programs on the internet for online poker rooms, with a variety of tiers like Bronze Star, Silver Star, Gold Star, Platinum Star, Supernova and the very special one – Supernova Elite.
At every tier, you get different bonuses and access to special VIP Stores that you won'd have at a previous level. The rate that you make Frequent Player Points and VIP Player Points also increases the higher up you are. You can actually earn over 65% rakeback at Pokerstars if you are a Supernova Elite member, and once you are at the second lowest tier, Silverstar, you will earn a minimum of 20.53% rakeback.
This is a chart courtesy of Avicenna at the 2+2 forums which lists everything in great detail:
Of course if you don't want to have to work your way up to 60% rakeback by playing all those hands, you can use a much simpler VIP program at Bovada.
Can I play at the same table as one of my friends at PokerStars?
Yes Bovada allows you to play at the same table as long as you are playing competitively against each other. You must not share any information about the cards that you hold with them or make any playing agreements in secret (doing so is collusion, which is strictly prohibited).
If you have an agreement to share a bankroll, stake, or split profits with your friend, then in the interest of game integrity you must not play at the same cash game table or in the same Sit & Go tournament. Players, who live in the same household, whatever their relationship, must not play at the same cash game table or in the same Sit & Go tournament. In some cases, this restriction will be imposed automatically by Bovada game software.
How do I find players or friends that are playing at PokerStars?
You can find players at Bovada by click on the 'Requests' tab along the top of the PokerStars software. A drop down menu will appear and then click on "Find a Player". You will then need to type in the players ID or user name. If the player is sitting down at a table it will show you which table. PokerStars recently made improvements to the "Find a Player" option where you can now search for multiple players, refresh the search results, open more than one table without the window closing, and more.
You will also be able to find Team Bovada Pro players under the Request tab in the main lobby.
How do you win a seat at EPT Berlin through PokerStars?
PokerStars is offering a prize package to the EPT Berlin which takes place from March 2 – 7. You can win a package to be there worth €7,440, which includes buy-in, accommodation and spending money. There are a couple of ways to qualify including buy-ins on PokerStars with cash satellites. You can also use Frequent Player Points to qualify for free.
EPT Steps satellites are also a great way to qualify. The EPT Steps works by buying in at any level to take on eight players in a single table tournament. If you finish in the top two, you'll move up to the next step.
Related Questions:
Alternative Ways to Ask/Incoming Search Traffic:
The answer to the question is also applicable for the following questions:
Top Casinos for Americans