Brandi Hawbaker, who began her career as an artist, became famous for being a professional poker player and is one of the most famous female poker players of all time, unfortunately for a lot of the wrong reasons.
Brandi first leaped to fame in the poker world during the World Poker Tour in 2006. A 35th place finish for over $20,000 and her good lucks brought her to the attention of the online poker world, but it was this picture that put her fame over the top: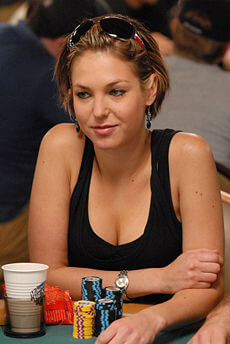 After seeing that picture, it will be no surprise to you to learn that Brandi was a tad controversial as Brandi quickly became a cult personality in the poker world. It was all sex, drugs and rock and roll, and it ended sadly, like one would expect.
WSOP Main event Winner Tom Franklin took Brandi under his wing to mentor her. However things took a turn for the worse, when Brandi started making allegations about Franklin forcing himself on her. She next moved on to Mark Newhouse, and she proceeded to play on his online poker accounts and lose over $25,000. During arguments over this, Hawbaker at one point locked herself in the bathroom and cut herself.
Brandi was in a relationship later where she took all the things out of the persons house and sold them, keeping the money for herself.
There were many more incidents like this throughout her life, some factual, some we only know as rumours. Unfortunately the Brandi Hawbaker story ends on a sad fact, as she commited suicide on April 13th, 2008.
She was 26 years old.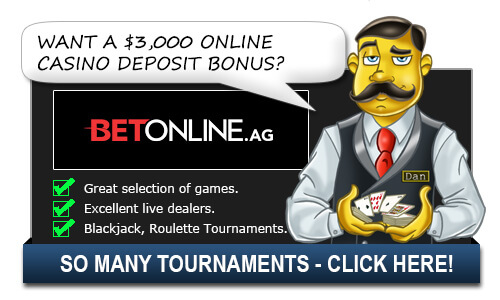 Brandi Hawbaker was said to have a troubled childhood and ran away from home at the age of 13. She was said to have troubled around the world with a backpack for six years and doing whatever it took to get by. In 2005, she would return to the United States after working in Guyana for some time. On her return, she saw how big that poker was getting and decided to get involved in the world.
A 35th place finish at the World Poker Tour Festa Al Lago Main Event saw her win $20,000 and become famous online after a picture of her covering up her nipple with the Full Tilt Poker logo started circling online. She became known as "poker's bad girl" and entered into the relationships mentored above. First with Tom Franklin that ended badly, only to be rescued by Mark Newhouse which also ended badly.
She'd later enter a very controversial relationship with David Sklansky that saw the two in a "tit for tat" relationship. He'd trade poker help for favors from Brandi that set the rumor mills ablaze. The relationship was beneficial to her poker career as she placed 55th in the 2007 WSOP $2,000 No Limit Hold Em event. The situation would soon turn toxic though and both sides moved on.
Her story has ended up a sad one as her life came to a tragic end so early before she could make her life right. A series of bad relationships and a rough upbringing didn't help things and it's sad Brandi is no longer with us.
Top Casinos for Americans

Additional Brandi Hawbaker Questions:
(None Yet)
Related Questions:
Top Casinos for Americans