Collusion is the act of cheating at online poker by sharing information in order to gain an unsportsmanlike advantage over your opponents. Collusion is defined differently by different online poker sites, but generally, the following activities are against the rules.
Collusion is, basically, working with someone else or some outside source to gain an advantage on a poker game. This can be anything from letting someone play for you using your username or using an online database to gain an advantage. A few of the definitions of collusion that the poker rooms use are below and they are most definitely against the rules.
Sharing hole cards is against the rules. Sites do detect users who are sharing cards with friends at their table. If your friend folds a strong hand because yours is stronger, both of your accounts will automatically be red-flagged for colluding and you will be secretly investigated. Sharing hole cards after folding is also against the rules. You are not allowed to say "I folded a five," for instance, if you would have made a straight, while the hand is still playing. You can say things like this after the hand is over.
Profit-sharing agreements when two users are seated at the same table are also considered colluding. This is a problem at high stakes games, when there is a fish and several people playing at the table know each other. Several well-known poker players have been penalized or banned for engaging in profit-sharing while at the same table, which reduces variance, but causes players to play differently against each other.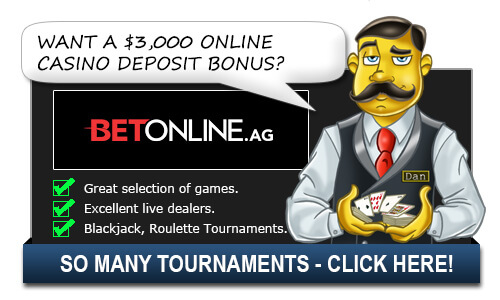 It's also against the rules to use online databases where you can download hand histories that players have participated in. Several hand history download sites do exist, and regulation of players who use shared databases is spotty at best. These hand histories can lay out an overall play style for an individual player and give you an upper hand in a tournament if others aren't also using this software. I have never personally known anyone that got in trouble for this, but it is officially against the rules.
Finally, ghosting or sweating other players and offering advice is considered colluding. Often when a novice gets deep in a major tournament, he will ask a more experienced friend for advice on how to play hands. Or, in some extreme cases, a novice player will allow a more experienced player to play hands without any input from the novice, either by using desktop sharing software or by simply giving his password to the more experienced friend. This practice is strictly prohibited and players who engage in it are red-flagged and investigated.
In our experience Bovada and Bovada are probably the best at weeding out collusion. The poker rooms take this issue very seriously as they want everyone to have a fair shake when sitting down at one of their tables. Breaking the rules is not worth it as it could lead to the termination of your account.
Top Casinos for Americans

Additional Online Collusion Definition Questions:
(None Yet)
Related Questions:
Top Casinos for Americans