This is a question that we get quite often: How old do you have to be to play poker online?
All online poker rooms have different policies as to what age you need to be to play online poker. These policies depend on what jurisdiction the poker room is in. Some poker rooms require you to be at least 21 years of age to play online poker, while the majority of online poker rooms have set the minimum age at 18 years old.
If you are at least 18 years of age, then you can play online poker at the following online poker rooms:
Bovada: The minimum age to play online poker at Full Tilt Poker is 18 years of age. Full Tilt Poker is one of the best online poker rooms no matter your age, and is the site where you can play with the likes of Phil Ivey, Gus Hansen and Chris "Jesus" Ferguson. Full Tilt also have one of the best refer a friend programs on the internet, so you can make money just by referring your college buddies to Full Tilt.
Bovada>: Cake Pokers minimum age requirement is 18, and this is a great place to get started with online poker. Cake Poker actually send players a cake on their birthdays if you play enough, and do a variety of other promotions. They also have a huge poker signup bonus to help you build your beer money bankroll!
Bovada: PKR's minimum age requirement for poker players is 18 as well, and this is a great place to play. Please note: Americans cannot play here – you guys gotta hit up Full Tilt or Cake listed above. For everyone else though get on over to PKR, as they have an amazing 3D graphics poker room.
PKR Poker also is one of the most user friendly online poker rooms, and is a great place if you are playing your first games of online poker.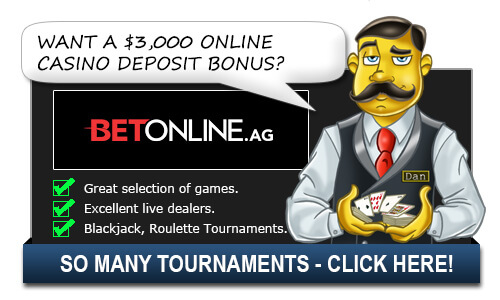 Poker is a great game, but should only be partaken at a casino if you are old enough to do so. Until then you should play with your friends in a home setting to get a better feel for the game. As a young player, you will be considered to be a "newb" or a "donk" so getting as much poker as possible under your belt before you are old enough to legally play is a great advantage when getting into poker. This way you can really take advantage of older players who underestimate you because of your age.
While there are many other online poker rooms on the internet, we feel these are the best three poker rooms for all new poker players. Joining them as soon as you are legally able to is a smart thing to do, but make sure you have the bankroll to do so and are playing at the correct level for your skill and bankroll. Be sure to check out the poker rooms listed above as soon as you are of age.
Top Casinos for Americans

Additional Online Poker Minimum Age Questions:
(None Yet)
Related Questions:
Top Casinos for Americans