Morton's Theorem is a poker principle stated by Andrew Morton in a Usenet poker newsgroup. It states that "in a multi-way pot, a player's expectation may be maximized by an opponent making the correct decision." The underlying principle is that of implicit collusion.
What this means is that when one player is holding the best hand, and two other players at the table draw, the player holding the best hand will benefit in the long run when the opposing player folds to a bet, even if it would have been a mistake to call the bet.
This is similar to the Fundamental Theorem of Poker, which states that each player wants their opponent to make decisions that will minimize their own expectation. They difference is that the Morton's Theorem applies to poker games with multiple players, while the Fundamental Theorem of Poker applies to a two-person situation.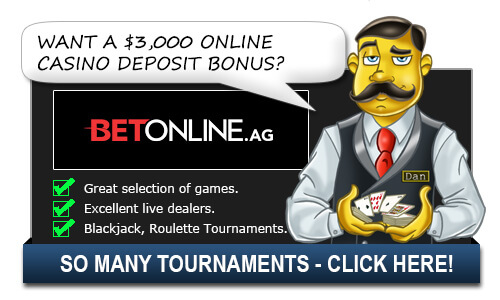 Morton's Theorem is based on the economic principle of implicit collusion. This principle, applied to poker, occurs when the pot will be split among a number of players. In this case, all players flat call through the river, in hopes that all hands except the short stack split the pot in the end.
Top Casinos for Americans

Additional Morton's Theorem Poker Definition Questions:
Is there collusion in online poker?
Whew – that's a loaded question. The short answer is "yes" although people really don't know how to maximize collusion anyway. Online poker rooms are also always looking to try and stamp this out if at all possible. We also have an article entitled What Is Collusion? which goes into more detail about it.
Should I try colluding in online poker?
No. Honestly the benefits of it are extremely small. You basically get to learn 2 more cards – are you that good a player, that this is going to affect you? If you're already looking to collude then no, it won't affect you or really help you.
Can you provide an example of Mortons theorem?
Sure. Here's one from Limit Holdem – Andy Morton actually is the creator if this example.
Bill holds :ad::kc:.
The flop is :ks::9h::3h:.
This means Bill has top pair, top kicker.
Once the flop is over with, two players are left. Steve and John.
Bill believes Steve has the nut flush draw, meaning he holds a hand like :ah::10h:.
Bill also believes that John holds middle pair. A hand like :qc::9c: for example.
The turn card is the :6d:.
Bill bets the turn. Steve has the flush draw so will call.
If John folds, he doesn't win or lose anything. If he calls, he wins the hand 4/42 and loses one BB the rest of the time.
The pot has to be 7.5 big bets for Steve to call. If it is anything less than this, the correct move mathematically is to fold.
Does Bill want John to fold however? The key number here is 5.25 big bets. If the pot is smaller than 5.25 then Bill profits if John calls, but expectation is less when John folds. So there are numerous size pots, where John folding is the correct move for John, AND it also allows Bill make more money from the pot.
Related Questions:
Top Casinos for Americans