There are four basic ways to play poker. The most obvious is a "home game." A home game is as you might surmise a game of poker you play among your friends or relatives in your own house. These are generally for very little money, and you can only play so often.
A good home game can be a ton of fun with friends, but it also has a downside. If you are serious about your game, you may find that the play you see at a home game is not the same as one you would see in a different setting. That's because for a lot of people it's about seeing flops, having some drinks and the social aspect. While this isn't the worst thing in the world, if you are looking to becoming a serious player this is probably not what you are looking for.
Many cities also have underground card rooms. These act much like a casino poker room, except they are in an undisclosed location attempting to evade police detection. While many are very questionable, underground poker rooms after very often nicely laid out with reasonable rakes and game selections and put effort into impressing their clientele. The only downside is they are illegal, and subject to police raid.
Casino poker rooms are one of the most popular ways of playing poker. Casino poker rooms generally offers a number of limit, no limit, and seven card stud games at many levels of stakes. Casinos offer many perks like free drinks for people playing there, but there are downsides. Casino rake for low stakes tends to be very high compared to alternatives. It can be so high that it is really difficult to make a profit. Second, wait lists at popular casinos can be very long, over an hour in some cases. Finally, not everyone has a casino near them. Even if your state has Indian gaming, you may have to drive over an hour just to play poker and then you have to hope that poker is popular at this casino.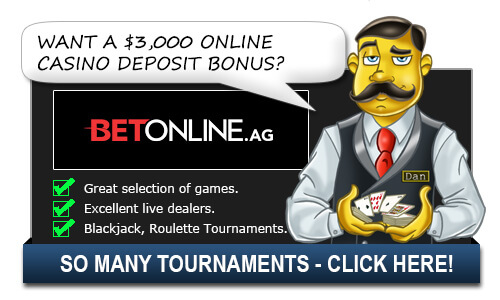 The most popular way of playing poker these days is online. Online Poker Rooms such as Bovada and Bovada have thousands of people playing at any time from dozens of countries. Online poker allows players to play more hands per hour, and multiple tables at one time. And unlike casinos you do not even have to leave your house to play. Rake online is generally lower than in casinos, and you can make it even lower by getting rakeback (a percentage of the rake you pay paid back to you in cash) from a site such as Rakeback Resource. The best thing about online poker though is that you can play at nearly any time of the day. First thing in the morning when you wake up might be dead at the casino, but you can be sure that there are people in other countries that are just getting off work who are dying to play.
Top Casinos for Americans

Additional Poker Different Methods Questions:
(None Yet)
Related Questions:
Top Casinos for Americans