Pai Gow Poker is a casino game that you can play with other players, so before you sit down at a Pai Gow Poker Table for the first time you really should know any etiquette related to Pai Gow Poker, so that you don't make a mistake.
Thankfully with Pai Gow Poker, there really isn't too many decisions you can do wrong that will infuriate any other players. For example unlike Blackjack, if you don't utilize correct strategy in Pai Gow Poker it doesn't actually affect the outcome of the other players hands, so even if you don't really know the optimal Pai Gow Poker strategy, it really doesn't matter that much.
The main thing is to remember that your hand must be split into two separate hands, one of which contains five cards and the other of which contains two cards. This is a common mistake players can make where they make two separate hands, one with four cards and the other with three cards. This is obviously a mistake which will slow the game down. Pai Gow Poker is already a slow game – so be sure not to make this mistake as it won't make your fellow gamblers very happy.
General casino rules and etiquette obviously apply. For example don't touch the cards while the dealer is dealing them out. Wait until they're all out there before looking at them – and make sure every player has their cards. And when you place a bet don't touch your chips.
When you've set your cards be sure not to touch them after that. That can cause issues as the dealer may think you are making changes to your hands after seeing what cards the banker has. So when you have set your cards – keep your hands away.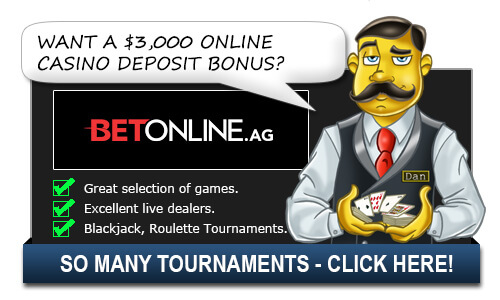 The other thing to remember is that you can't share your hand, or any of your cards, with the other players. If you're the banker you may think of doing this but don't! While the other players would LOVE this as it would help them gain an edge, the casino obviously wouldn't want it, and if you share your cards with other participants in the hand then you can guarantee a visit from the unhappy pit boss.
Also when another player is banker then please don't sit out during that period. We see some people doing that and that IS bad etiquette. Whether it's the house that gets the money or another player who is the banker that gets your money – this shouldn't matter. Hell one of the best things about Pai Gow Poker is it's a very social game and so you should be HOPING that it's the other players getting your money as opposed to the house. This also adds for some fun little rivalries at the table etc and actually adds to the game fun itself.
Top Casinos for Americans

Additional Pai Gow Poker Etiquette Questions:
(None yet)
Related Questions:
Alternative Ways to Ask/Incoming Search Traffic:
The answer to the question What Pai Gow Poker Etiquette Is There? is also applicable for the following questions:
What pai gow poker bad behaviour is there? What should I know before playing Pai Gow Poker?
Top Casinos for Americans