If you're a new casino player or have never played Craps before, then there is some things you should know before you hit up a Craps table. It may seem like a rowdy bunch open for everything, but in reality there is a lot of unspoken rules and general Craps etiquette which you should know, otherwise you may anger fellow players.
First of all, it is common for the players at a Craps table to bond, and bet the same way every time, cheering on each other when they win, consoling each other when they lose. You will find often that the players all band together to bet on the pass line or come bets, and cheer the shooter on. This is known as "right bettors", and if this is your first time at a Craps table, it's recommended you join in with them.
Of course if you're the rebellious type, you can bet the don't pass and don't come in this situation, and be known as a "wrong bettor". Just note that you will often gain a lot of criticism from people with opposition bets – especially if you win. Remember gamblers can be a superstitious bunch! If you choose to go against the crowd then do it quietly, and don't rub it in when you win.
It is also very important that you never let your hands interfere when the dice are rolled, something that can actually happen often if you aren't quick enough, due to Craps being such an action packed and fast paced game. Place your bets promptly and watch the roll at all times, making sure to stay out of the way of it.
It's also HIGHLY recommended that you never say the word "seven" at a Craps table. Believe me, I learnt the hard way. Everyone was having a good time, everyone was winning and I happened to say that cursed number totally by accident. By sheer coincidence the dice went cold after that, and to this day I'm surprised I made it out of that casino alive. Saying "Seven" is considered bad luck, and if a 7 comes up after you say that well…I hope you won enough to pay for your hospital bills.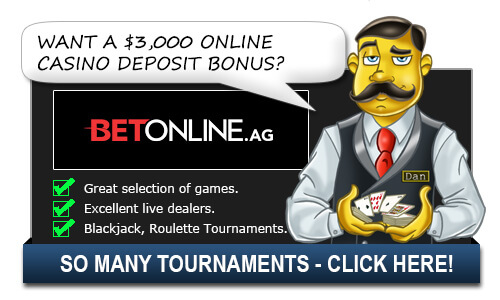 Of course – none of these rules apply if you are playing at an online casino. That's one of the benefits of an online casino – you can yell "Seven". You can bet against the group and not have to hear them yelling in your face(although they may type in CAPS at you in the chat room). Hell, you can play in your underwear while smoking pot for all the casino cares.
When playing at a live casino, there's a few other things you should know. If you have a drink don't drink over the table – set it on a shelf set up below the chip rack. It's quite easy for things to get out of hand, and the last thing you want is to spill your drink all over the craps table.
When you shoot the dice, be sure to use just one hand to roll the dice. You must also throw the dice at the same time to the opposite end of the casino. Also no rubbing the dice as this can actually change the way the dice roll, and you'll be getting talked to by the pit boss if you do that.
Be sure to sit back and observe a craps game before playing, and get an idea of how to act. Letting people know it is your first time is good too, as they will be more patient and understandable with you, and will explain everything to you.
Top Casinos for Americans

Additional Craps Etiquette Questions:
(No additional questions)
Related Questions:
Alternative Ways to Ask/Incoming Search Traffic:
The answer to the question What Craps Table Etiquette is There? is also applicable for the following questions:
What should I know before playing Craps for the first time?
Top Casinos for Americans