The gambling industry in Australia is constantly evolving, improving, and adapting to new realities emerging in the world. This can be caused by new regulatory restrictions, technical solutions, geopolitical situations, and changes in people's behavior. It is worth remembering how all the operators started introducing betting on cybersports, which was almost unaffected by the pandemic when traditional sports froze. With the growth of mobile gaming, the integration of new payment solutions, and better communication channels, industry experts predict that 2023 could be a good time for Aussie online casino and bookmakers. Trends change some sectors of the industry that involve players not only from Australia but also from all corners of the world. So, let's look at what's new in the industry itself in 2023.
Crypto casinos are slowing down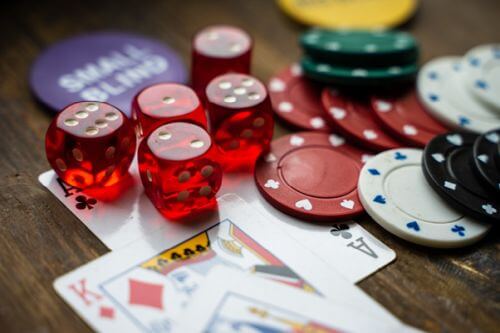 Cryptocurrency has brought a certain anonymity to the gambling world, making it a reasonable payment solution that many casinos such as online pokies Sydney and operators have begun to add to their platforms. This year, however, the market for virtual assets suffered a brutal collapse, although cryptocurrency holders believe that the market can still get back on its feet. The market's fall was primarily triggered by the bankruptcy of one of the world's largest crypto exchanges, FTX. And given that crypto casinos have been appearing very actively and en masse in recent years, we should expect their development to slow down, just like cryptocurrencies. However, crypto, like crypto casinos, is still not regulated in many jurisdictions, so players who have limited access to traditional online gambling will turn to just such crypto casinos.
Live games will continue to squeeze classic RNG products
Gamblers worldwide prefer online casinos with live dealers and real-time gaming instead of traditional products, where the outcome depends on a random number generator. And if in the beginning, the idea of online casinos was that the player could play anywhere and anytime, now the demands of the audience are growing. Many players miss the human interaction that was found in traditional land-based casinos, and the industry has been able to respond to this need. Live dealer casinos have successfully closed this gap by connecting studios with real dealers and live streaming. Of course, the popularity of live casinos is not new, but it is already noticeable that operators have shifted their focus from traditional table games to live dealer products. Demand for random number generator games has declined, and many brands are now thinking about the feasibility of adding a table RNG game to their offerings. And game software providers are becoming less and less interested in developing tabletop games. Thus, we can expect live tournaments, including game shows, to come out more frequently, but traditional pokies will also remain popular and in demand.
Changes in payment methods
Payment solutions in general have changed a lot around the world. Cash is being used less often than ever, and many consumers pay with a smartphone or smartwatch. Therefore, innovation in payments has not bypassed the gaming industry. Predominantly these are electronic wallets and cryptocurrencies. But an interesting example is Paysafecard because the method of pre-paid vouchers looked different from what could appear in online casinos. The popularity of the service is explained simply – unlike other methods, payment by the service will not appear in bank statements, only the name of the payment intermediary will be indicated.
The slowdown of land-based casinos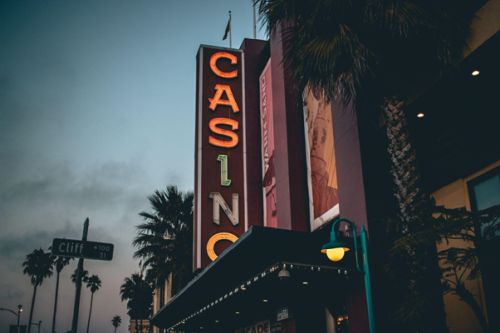 Land-based establishments have faced the rise of online gambling in recent years and a decline in their popularity amid the rise in popularity of online casinos. Over the past year, there has been a noticeable drop in the revenues of land-based gambling establishments, mainly because people now have to try to get into a land-based casino.
In addition to the growing popularity of online, the pandemic also took its toll, forcing many land-based establishments to either close or operate at a loss as the number of visitors was minimal.
But overall, the live games, bonuses, and accessibility of online casinos made users worldwide choose to forgot transportation and related costs in favor of more affordable gambling solutions. And that's because online gambling:
Gives more convenience and privacy.
Offers a better gaming experience because of the lack of restrictions on the size of gambling rooms.
Constantly updates the range of games.
These and many other factors allow the online segment to hold the upper hand. At the same time, gambling in Australia is changing, and land-based casinos have high costs to maintain their game offerings and add new games to a conventionally limited footprint.
Next Generation Slot Machines
As online casinos strive to attract new customers constantly, they continually come up with gaming themes, mechanisms, and winnings to close the needs of new players. And some operators have already begun adding game offerings such as online pokies with HD, 3D, VR, and other modern technological advances.
It is expected that the latest pokies machines will be able to provide online casino customers with the same experience as their counterparts in land-based gaming rooms. Pokies developers are even bringing in popular brands of movies, video games, TV shows, and music bands to attract players. Of course, new generation pokies can be much more than the classic 3×3 reel machines. Still, the launch of the Gamble feature, bonus buys, and RTP range are just examples of updates that have influenced pokies to become the most popular gambling game in the world, so in 2023 we should expect that new elements may emerge in this vertical of gambling.
Conclusion
Several things can be expected in the Australian online gambling industry in 2023. Crypto casinos may slow down somewhat due to the difficult situation in the cryptocurrency market, but the development of payment systems, including cryptosystems, will continue in parallel. Along with this, we can expect a steady growth of live games and pokies, which remain the #1 product of operators and developers in Australia. Still, against this background, there will be a drop in interest in online table games and the most classic online casinos, which cannot withstand the pace of competition with their more advanced online counterparts.