Face Up 21 Blackjack is an online blackjack variant created by casino software company GameOS. The game varies in a number of ways from standard blackjack and other blackjack variations. Eight standard decks of 52 cards are used. The biggest difference between this game and regular blackjack is that the dealer hands two face up cards to himself and the player, as opposed to the latter case where one of the cards on the dealer's opening pair is face down. As such, the dealer the player is able to see the full dealer's opening hand and vice versa.
The dealer must hit at soft 17s and stand at all hard 17s. The goal of the game remains to get a higher total than the dealer without going above 21 on that hand. If the dealer and the player tie on a blackjack, the player wins but if the tie os of any other total, the dealer wins.
The player is allowed to split on any matching pair. If the player splits aces, and the player gets a ten-value card assigned as the extra card, that hand is not considered a blackjack but a regular 21. It is also important to note that a hand resulting from resulting aces only gets one more card after which the player must stand that hand.
Resplitting is only allowed once but the player can double down on split hands if the first two hands each have a total value of 9,10, or 11.
After doubling down, that hand receives only one additional card. Doubling down can only happen once per game and the player cannot double down on a confirmed blackjack.
The game pays out at 1:1 for the main wager and this remains constant for both ordinary box and blackjack.
Face Up 21 does not have an insurance bet, since the dealer's cards are visible from the start. The game also has neither a bonus wage nor progressive blackjack.
Face Up 21 Blackjack Game Review
Although the game only features a few tweaks, these are enough to provide a vastly different and exciting challenge to players of all levels of expertise. The game is thoughtfully designed for ease of use and compatibility with many devices. For this reason, it has a very light build, but still manages to pack a plethora of useful features along with a very beautiful platform. These all work together to provide an amazing experience for online casino gamers.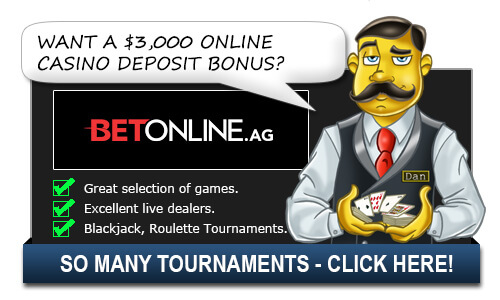 Face Up 21 Blackjack Game Strategy
Relying on luck alone is a mistake that many players when playing blackjack, and it is no different with Blackjack Face Up 21. It is imperative that you learn, develop and adhere to a strategy that increases your chances of beating the dealer. The biggest handicap for the dealer is that he has to hit at soft 17 and stand at hard 17, you should use this as your central reference for your strategy.
You should always remember to hit if the dealer stands on his first two cards if your hand is smaller than his. Repeat this process until you bust or win. Strategy charts, which are available on online GameOS platforms and mortar-and-brick version as well come in handy in developing a strategy that is fitted to one's risk tolerance levels.
Top Casinos for Americans

Additional Questions:
None Yet
Related Questions:
Alternative Ways to Ask/Incoming Search Traffic:
The answer to the question Face Up 21 Blackjack is also applicable for the following questions:
Where to play Face Up 21 Blackjack online
Top Casinos for Americans