The Blackjack Lucky Lucky, also known simply as the Lucky Lucky, is a side bet game based on a player's 1st two cards and the accompanying dealer's up card. It is a rare yet quite exciting blackjack side bet that encompasses the game's multi-faceted nature.
Blackjack Lucky Lucky Game Review
Arguably one of the most enigmatic of Blackjack side bets, the Lucky Lucky was initially introduced in a couple of leading Canadian and North American casinos targeting hardcore Blackjack players. But thanks to the unprecedented development of online casino play, you can now try your hand in this side bet without leaving the comfort of your home or office.
That being said, due to the intricate nature of the game, there are only a few gaming sites that offer a complete platform to aid this gameplay. In fact, most have a variant of this game – e.g., the Felt Gaming by LeoVegas Casino – rather than its original version.
Otherwise, as far as the platform is good enough, the Blackjack Lucky Lucky runs smoothly on both mobile interfaces (Android and Apple's iOS ) and desktops ( Windows 7,8 & Linux O.S).
The games software framework makes it exceptionally easy to navigate – note that this does mean that it is necessarily easy to play, that solely depends on player's expertise and experience. Having said that, the few online casino platforms that offer the games revolve around a clean, modern, and interactive design that tries to imitate a real-life casino experience.
The Game's Strategy
Lucky Lucky is essentially a blackjack side bet. That implies that you will still have to play the usual standard hand of a game of Blackjack to accompany the side bet. Typically, you need to play at least one but not more than three conventional Blackjack bets. After each single bet, you will be given the option to place a Blackjack Lucky Lucky side bet alongside the consecutive hand. Therefore, it is up to you to decide whether or not you'll play the Lucky Lucky bet or just ignore it.
On to the winnings now: The Lucky Lucky side bet is considered a win if the top two cards plus the dealer's up card can add up to a combined total of 21, 20 or 19. The smallest payout – as you would expect – is for any combination that gives 19. The biggest payout, on the other hand, is pegged on any successful combination of 7-7-7.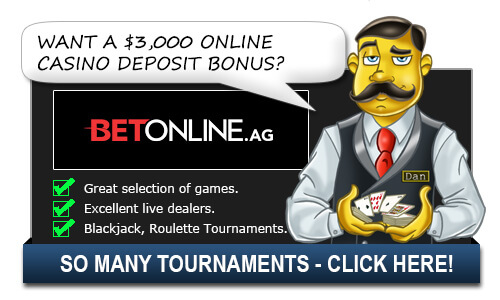 At this juncture, you might be wondering what the odds are for winning a side bet or the popularity of this Blackjack diversion. Well, according to a leading online casino platform, this Blackjack side bet's average Return to Player stands at approximately 95%. This means that out of every 100 mainstream Blackjack players, only 5 will opt for a Lucky Lucky side bet in the course of gameplay.
The game is ordinarily played with a stack of cards – like all Blackjack variants – and the cards are usually shuffled well before each game commences. In other words, there are 80 possible combinations of 7-7-7 in a hand that could guarantee you the biggest payout. The probability of winning the smallest payout ( 19) is a little higher as they are over 364,000 possible combinations that could ensure this.
Top Casinos for Americans

Additional Lucky Lucky Blackjack Questions:
None Yet
Related Questions:
Alternative Ways to Ask/Incoming Search Traffic:
The answer to the question Lucky Lucky Blackjack is also applicable for the following questions:
What Is Lucky Lucky Blackjack?
Top Casinos for Americans