Big 5 Blackjack Gold from Microgaming is a five-deck online blackjack game which follows a set of rules that diverts significantly from typical blackjack. Among the dozens of online games designed to diversify standard blackjack, Big 5 is among the most divergent from the normal game.
One of the most prominent features of Big 5 is the early surrender option, which allows the player to call it quits on the game whenever they feel that the dealer has the upper hand. Although the game is advertised as a multi-hand variety, Big 5 is only available in Gold edition and can be played in both single and multi-hand varieties.
As with traditional blackjack, the aim of this game is to beat the dealer but there is a greater variety of ways to do that. In Big 5 Gold you win if you have been dealt a hand that is unmatched, your hand is closer to 21 than the dealer's or the dealer's hand busts before yours. The cards on all five decks are shuffled before each new game. Unlike normal blackjack rules and those on most online varieties, Big 5 Blackjack Gold does not have any restrictions on doubling down. However, splitting is only allowed for a maximum of three times. The player can split all 10-value cards subject to the aforementioned rule but aces are limited to one split only after which they are assigned a single card. The dealer must hit a soft 17 and he is not allowed to peek as with many other blackjack varieties. This is unlike many blackjack varieties where the dealer gets one face-up card on his first hand. After each deal, you get an opportunity to take n insurance bet and for some players this may be a bit distracting and may feel a bit greedy on the part of the house. If the dealer shows an ace, the surrender option is not available but the player can place an insurance bet. When you take the early surrender option, you give up half your wager while at the same time cutting your losses.
Big 5 presents a smooth gaming experience that is quintessential of Microgaming products. The game is light and compatible with most mobile and desktop platforms so that the interface provides a realistic feel to the table and crisp animation.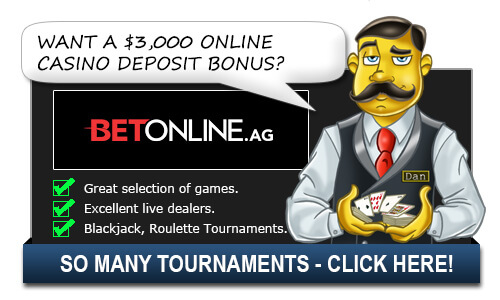 Big 5 Blackjack Gold Game strategy
Big 5 Blackjack Gold is unique in the sense that it does not offer side bets which makes it crucial to play a limited choice of strategies in the main bet. The surrender option and insurance bets, which are presented frequently to the player, are a particular pitfall to many. Patience is key at these moments since the constant reminders are designed to confuse the player and affect their confidence.
The best option is to hit on anything more than a hard 14 and to split anything higher than a pair of 8's. the doubling option also comes in handy because of the no-peek policy. The soft 19 against a six is a great stance to look for because the six makes the dealer particularly vulnerable to a bust. Other important hands to look out for are double 13 and 14s against 5s and 6s double 15s and 16s against fours, fives and sixes, double 17s against threes to sixes and double 18s against twos to sixes.
Top Casinos for Americans

Additional Big 5 Blackjack Gold Questions:
None Yet
Related Questions:
Alternative Ways to Ask/Incoming Search Traffic:
The answer to the question Big 5 Blackjack Gold is also applicable for the following questions:
Big 5 Blackjack Gold Rules, How To play Big 5 Blackjack Gold, whats different about Big 5 Blackjack Gold
Top Casinos for Americans