Quick Introduction To A Popular Casino Game, "21 Burn Blackjack":
"21 Burn Blackjack", a new and revised version of traditional Blackjack game has become increasingly popular among the gaming enthusiasts. This game is developed and distributed by Betsoft, one of the most renowned and well-recognized software providers for internet casinos. If you are quite familiar with traditional Blackjack games yet you're looking for more twists, then this version of blackjack will be so apt for you!
The gaming rules for "21 Burn Blackjack" is pretty similar to traditional Blackjack game. However, this game certainly features an impressive gaming twist that makes it even more compelling and interesting.
The major strategic element of this exciting casino game is its "Burn Option". Consider a situation, when your first card is having an ace, your second card is having a low, and the dealer has a strong card showing. In this scenario, you will probably want to replace the second card with a new one. Won't you? Well, if you are playing Betsoft's 21 Burn Blackjack, then you have the option to burn your second card if you don't like it.
Note, in order to burn the second card for a random face-down card, you will need to place a Burn wager. The "Burn Wager" will be equal to the half of your original stake or betting amount.
If you are now interested in playing this game, then you should be ideally aware of its critical gaming rules. For your reference, the important game rules of "21 Burn Blackjack" are briefly described below:
1. Six decks are played in this game.
2. The dealer hits on soft 17.
3. A winning blackjack will pay you even money.
4. A player can double on any two cards, including after a split.
5. You can split pairs, but you can't re-split.
6. You can split once only.
7. There is no provision for surrendering.
8. You can't burn your second card after a split.
9. After checking your initial hand & the dealer up card, you may decide to place a Burn bet. The bet amount for burning a card should be exactly equal to half of your original wager. Once you place the burn bet, the second card will be burned and it will be randomly replaced by a new card.
21 Burn Blackjack – Brief Game Review:
This game is offered by a prestigious software supplier that has already achieved an unprecedented popularity by designing a plenty of exciting casino games. And, "21 Burn Blackjack" is not an exception.
This game features an attractive, eye-catching, and intriguing graphics. Irrespective of whether you are a novice player or a proficient and professional gambler, this "Blackjack game with an impressive twist" will be a great gaming option to consider. This game is pretty easy-to-play. Nevertheless, as a player, you will need to be careful about "burn bet option".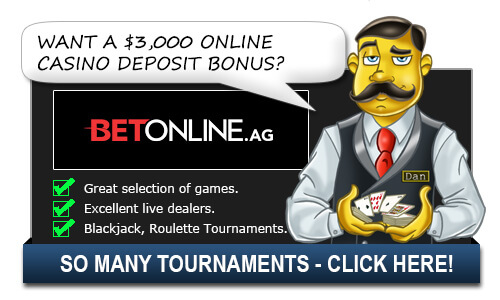 21 Burn Blackjack Game Strategy:
The gaming approach is closely similar to traditional blackjack game strategy. However, since there's an option for placing a burn bet, you will need to be a bit conscious. Burning your second card can prove to be beneficial in certain situations. If you're lucky, you may get a better hand but at the cost of half of your total original bet. This gaming rule makes it a bit risky.
Therefore, before invoking the burn option, please make sure to follow the below-mentioned strategies.
I) Invoke burn option if your first card is a 7, the second card is either 8 or 9, and the dealer up card is greater than six.
II) Invoke burn option if your first card is an 8, 9, 10, or ace.
III) Do not invoke burn option in other scenarios. For all other hands, follow the 'normal blackjack strategy'.
Top Casinos for Americans

Additional 21 Burn Blackjack Questions:
None Yet
Related Questions:
Alternative Ways to Ask/Incoming Search Traffic:
The answer to the question 21 Burn Blackjack is also applicable for the following questions:
Where to play 21 Burn Blackjack Online?
Top Casinos for Americans