The great thing about playing at an online casino is the way you can fund your account. At a live casino, there are really only two ways: you can wire the money to the casino, or you can simply take cold, hard cash to the table and get your chips. However, at an online casino, there are many, many ways to fund your account.
To start with, you can use your credit card, or your debit card. Most online sites accept MasterCard, Visa and American Express, so you can enter your card details and make your deposit without any problems. Depositing using a credit card is the ideal method for American casino players, as it can often be the only way for American players to fund their accounts at certain casinos. So, if you want a casino to deposit at using your credit card, it's also important you get the best value bonuses for your deposits.
With the advent of online gaming, e-wallets became a huge way for players to fund their accounts. Moneybookers and Neteller are the two big companies out there, but you can also use Click2Pay, Firepay, EwalletXpress or Citadel to transfer your funds into your casino account. You fund the e-wallets and you can then choose what you use them for. These are ideal if you want to use multiple casinos, as they are widely accepted online and you can easily transfer your money between casinos, as well as poker rooms or sports books. However, remember to check if you can deposit using your chosen e-wallet from whatever country you might be in. Most e-wallets can be used outside the US to fund their account, but US players should check if their chosen casino can be funded using their chosen e-wallet.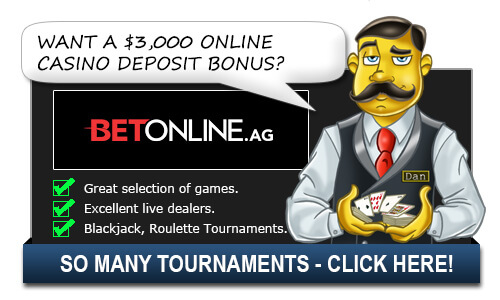 We strongly recommend using e-wallets to fund your account simply because of the ease of transferring your funds around and taking advantages of various bonuses, so why not start out at This Is Vegas Casino and take advantage of their great sign up bonus?
You can also use bank transfers to fund your online account and there are various other payment methods that vary a lot between various card rooms. There are other, smaller e-wallets that one or two casinos might use. Some casinos might accept more obscure credit/debit cards and some casinos might have some foreign, obscure ways of funding your account. However, we recommend the methods above, especially e-wallets, as they are accepted at the majority of casinos, they're easy to use and you should never encounter a problem when using them.
Top Casinos for Americans

Additional Casino Funding Questions:
(None yet)
Related Questions:
Alternative Ways to Ask/Incoming Search Traffic:
The answer to the question How Do I Fund My Online Casino Account is also applicable for the following questions:
How do I put money into my online casino account? What methods can I use to put money into my casino account? Do casinos accept credit cards? Do casinos accept Maestro cards? Can I use Moneybookers to fund my online casino account? What is the easiest way to put money into my casino account? What is the quickest way to put money into my casino account?

Top Casinos for Americans