Louis Colavecchio is a famous casino con who made a trade out of manufacturing fake slots machine tokens which were then used to claim non-existent winnings from casinos. His proficiency earned him the nickname "The Coin" and more importantly hundreds of thousands of dollars from casinos in and around Atlantic City. Because of his activities, casinos phased out metallic tokens and replaced them with paper vouchers which are dispensed when a player cashes out.
Colavecchio's Rise to Fame
Louis Colavecchio's father Benedict Colavecchio came to the United States from Italy in 1903 and began two tool making shops in Providence, Rhode Island. He married an American woman named Dora and together they had two sons and a daughter. Louis was the youngest of the three and from a young age, he was extremely intelligent. He was the first person in the family to graduate from college, earning a Bachelor's degree in Business from the University of Providence. His dream was to open a store just like his father's. Eventually, he opened a Jewelry store called Trop Jewelry Co. to take advantage of the rising popularity of the Jewelry market. It took nearly ten years for his company to turn its first profit, but when it did he could finally afford a luxurious home in a neighborhood with a golf course, swimming pool and tennis courts for residents. Just a few years after that, then accustomed to his new life of riches, his store was broken into and all his valuable jewelry carried away. He had to file for bankruptcy and it took him a few more years to get back to his feet.
This time he opened a jewelry store called "Diamonds in the Sky," only what it sold was not jewelry. There were diamonds that were displayed out front and numerous vendors came in and out but there was a sign to the effect that admittance was by appointment only. Neighboring store owners grew suspicious because no customers were ever seen in the store. Louis travelled frequently on what he told friends and family were business trips but were actually trips to play slots machines in casinos.
Louis had figured out that using jewelry molding equipment that he already owned, he could make replicas of slot coins which he then carried to casinos and played for hours on end without having to risk any of his money. He made thousands of dollars every night, enabling him to continue enjoying his luxurious lifestyle. He would usually bring female company to casinos and had great fun flaunting his winnings to them. At the outset he only played the slots at Caesar's and then started counterfeiting coins from other casinos in Atlantic City.
Louis Colavecchio's Downfall
In the meantime, an annual coin audit at Caesar's revealed a surplus of $10 slot machine coins. They reported to the New Jersey Division of Gaming Enforcement and after investigations, it was discovered that the surplus coins were counterfeit. They alerted other casinos in the area and the fake coins were found there too. Security at these casinos was on alert and soon enough Louis and a female companion were flagged for suspicious activity. They were watched for hours by guards and police, who made sure to identify the machines they had been using. When they left, police opened the slots machines and sure enough, counterfeit coins were discovered. Lois was arrested along with his girlfriend in 1998 and more coins were found in his car.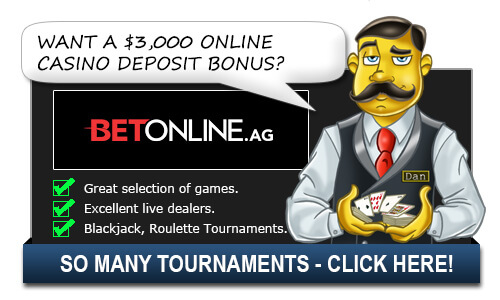 Charges were brought up against him and after agreeing to cooperate with investigators, he was sentenced to a reduced term of seven years. Rumors emerged that he had been working with the Patriarca family, a notorious crime family. His family back in Providence had their reputation permanently tarnished despite running clean business. With Louis in prison, they auctioned his counterfeiting machines in the hopes that he would never use them again. However when he was released in 2006, he was hardly a reformed man and was arrested barely a few months later with more counterfeit coins. Someone anonymously posted $25,000 bail to have him released.
Further revelations linking him to other crimes including arson, drug trade and robberies done in conjunction with the mafia followed. It was in fact revealed that he staged the robbery of his first store in order to collect insurance money. In the past few years he has continued to brush with the law, mostly due to drug trafficking activities, including an illegal marijuana operation which he claimed was for medicinal use. Due to the success of his counterfeiting activities, casinos stopped using coins for their slots machines and introduced encrypted software that could detect fake coins. His escapades have been immortalized in an episode of the History Channel's "Breaking Vegas" and he has his own video called "How to Win Slots."
Top Casinos for Americans

Additional Louis Colavecchio Questions:
None Yet
Related Questions:
Alternative Ways to Ask/Incoming Search Traffic:
The answer to the question Who is Louis Colavecchio? is also applicable for the following questions:
The Louis Colavecchio scam, Louis Colavecchio biography
Top Casinos for Americans