The very first online poker room was Bovada, which was established in January 1998 by Randy Blumer and was the first on-line card room. Planet Poker dealt a $3-$6 game of Texas hold 'em poker that started what would become one of the most fastest growing industries in the world.
As the first poker room, Blumer did not have a lot to go off of. He started by building a customer base, using ads in Card Player Magazine in 1997 to lure poker players to sign up. By the time that it was launched in January of 1998 there were plenty of players signed up and ready for their first taste of what would become a world-wide phenomenon.
The original games worked much like real poker games. As in when the players left the table, the game would end if there was no one to take their place. The word got out though and the table at Planet Poker started being occupied longer and longer with games lasting deep into the night with new players being rotated in and out. There was one game that carried deep into the night and all the way into the next night that was considered a milestone moment at the time for online poker.
It was, of course, not without it's problems as almost all of the users on the platform played using dial-up connections. Geographic phone outages, dropped connections and lag played the platform that also had it's own backend problems. Sometimes the platform would be out for days at a time as they attempted to work on the backend. Payments were never a problem as credit card payments were gladly accepted without problem back then, but the technical problems were a huge issue at the time. The technology had not yet caught up with what people wanted to use it for.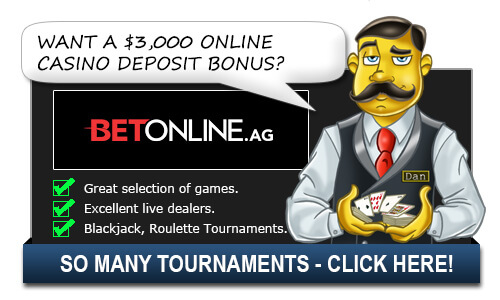 The game continued to grow and Planet Poker involved a third party to work with software upgrades. This ended up being quite costly for Planet Poker as they software developer wasn't well chosen. There were differing business interests and large payments made for work that was often slow or heavily delayed.
Then in 1999, a new card room called Bovada emerged. Paradise was able to establish a foothold and the online poker industry got its first taste of competition. Paradise Poker attained instant success and the size of its customer base soon surpassed Planet's despite Planet's growth continuing at record rates.
Planet's attempts to combat the competition including bringing in the "mad genius of poker" Mike Caro as a spokesperson who gave Planet Poker a sense of legitimacy. They would focus on customer security and integrity to keep their base. Still, they were still far behind Paradise Poker in terms of platform and it would take years for them to even match them, much less surpass them.
In a few short months, the number of concurrent players at peak grew from 400 at Planet to 1500 at Planet and Paradise combined with Paradise emerging as the clear industry leader.

Top Casinos for Americans

Additional First Online Poker Room Questions:
(None Yet)
Related Questions:
Top Casinos for Americans