If you've ever watched the World Poker Tour, you'll know at least a handful of nicknames for poker hands. The most common ones of course are "pocket rockets" or "bullets" for pocket aces, and "snowmen" for pocket 8s. It seems if there is a hand, Vince Van Patten has a nickname for it.
Of course over the years, poker hands have been given many other nicknames – hundreds in fact. Some of them you may not hear spoken by Vince Van Patten or Mike Sexton, but you'll hear them at the poker game at the local frat house.
We've went through some of the best poker hand nicknames and picked out our personal top ten:
#10: :ac::kd:
While there are a lot of nicknames for Ace King like Big Slick, we much prefer the nickname "Anna Kournikova". Why Anna Kournikova? Because it looks good but never wins!
Plus it gives us an excuse to post a picture of Anna Kournikova: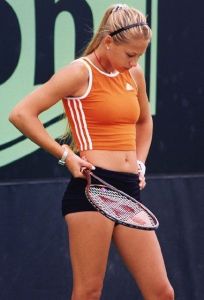 Phwoar.
#9: :qd::4h:.
This is one of those that is so bad, that it's ultimately awesome. The nickname for Q4 is "Housework". Why housework? Well…
What's a Queen For? Housework.
What I love about that nickname is it was clearly something made back in the 70s or something, yet 40 years later we still don't have a better nickname for that hand. "Housework". Simply brilliant.
#8: :8c::8d:
Ah yes – a pair of 8s, known by many nicknames like "Snowmen" and "Two Fat ladies". Our all time favourite though is "Dog Balls"….because it looks like a pair of dog balls. Whoever came up with that nickname…I'll take their word for it.
#7: :ah::as:
Obviously a pair of aces has an absolute ton of nicknames, with "pocket rockets" and "bullets" being the most common nicknames. There's quite a lot of other nicknames though. If you get the two black aces for example then you have the "Joe Louis" hand – because you'll get two black eyes if you get in the ring with Joe Louis. I've always liked the nickname "Flying Nazis" however, because the Ace is similar to a plane and the Nazis of course had the best flying "aces". Oh how I'd love to hear Vince Van Patten just once say "And Daniel Negreanu has been dealt the flying nazis…".
#6: :qc::qd:
One thing I notice about poker card nicknames is there is so many gay references. Hell, T5 has the nickname "Homosexual". As you can imagine, QQ has many gay nicknames. We have "Bitches", "Jailhouse Rock", and "San Francisco Wedding". Our favourite nickname for two queens? Siegfried & Roy.
Also bonus points the person who coined "Village People" for four queens.
#5: :js::jh:
Ah yes, good old pocket jacks, which has so many nicknames. The classic is of course "Sucker", because you'd have to be a sucker to play them. Another is "Fishhooks", because they the fish get dealt them and get hooked, easily beaten by overpairs. Our personal favourite is "Rentboys".
#4: :qc::10d:
QT has a lot of common names, like the "Tarantino" and the "Robert Varkonyi". However I much prefer the nickname "Tina Turner". Why Tina Turner? Because KT is Ike Turner, and "KT always beats QT".
Ouch. Of course before you start sending us hate mail, remember this joke has been made, many many times before: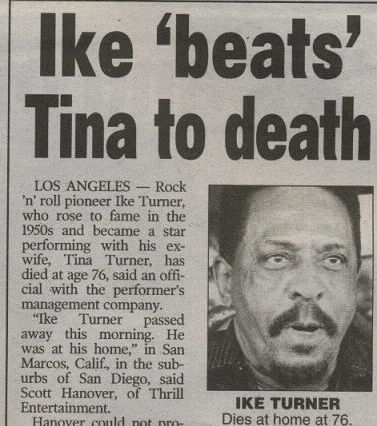 #3:: :kh::jc:.
KJ has a lot of nicknames, although a lot of them are weak. "Harry Potter" simply because the book was written by JK Rowling? "Jackie Kennedy", named after the wife of JFK? "Kojack" because it's a K and a Jack? Ugh, ugh, ugh.
Thankfully with those family-friendly nicknames comes "The Bachelors Hand". Why? Well when it's not suited, you just got dealt Jack-King-Off.
And I think you'll agree; Jack-King-Off is a LOT better than Harry Potter.
#2:: :6s::9d:
As you can imagine, 69 has quite a few nicknames. By the way I should add that I much prefer a 71 myself – it's like a 69 but with two fingers.
Some great nicknames when you get dealt 69 is "Dinner for Two", "Happy Meal", and "Big Love". However the best one has to be a play on "Big Slick"….it's called "Big Lick". Try some solid poker sites here.
Big Lick. Awesome.
#1: :7s::2d:
There's a lot of nicknames for 72 offsuit, the worst hand in poker. There's the politically friendly "Beer Hand" – as in when you get dealt that hand, it's time for a beer.
But our favourite, and this is one that may only be recognizable for our UK Readers…is the "Jeremy Beadle". Jeremy Beadle was a TV present in the UK, who had "Poland Syndrome" which caused his right hand not to grow properly.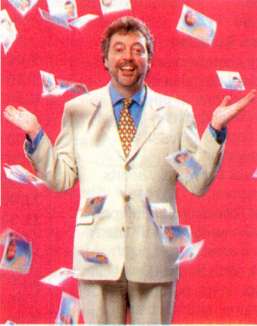 Get it? He had a bad hand.
I'm going to hell.
Top 10 Funny Poker Hand Nicknames Comments:
(None Yet)
Related Questions:
Alternative Ways to Ask/Incoming Search Traffic:
The answer to the question Top 10 Funny Poker Hand Nicknames, is also applicable for the following questions:
poker hand nicknames, funny poker hand nicknames,