Bovada has upped the ante, so to say, on WWE betting. Usually, sportsbooks will have betting up once a year for WWE events. However, now, Bovada has lines available for WWE SummerSlam. Odds for the whole card are not available yet, but you can bet on the top three matches.
The event takes place August 19, 2012 from the Staples Center in Los Angeles and of course, will be available on pay-per-view starting at 8/7c.
SummerSlam 2012 Betting Odds:
Brock Lesnar (-160) vs. Triple H (+120)
Obviously, Brock Lesnar should win. He is costing WWE $5 million for what, 20-25 dates throughout the year. Triple H, on the other hand, is no longer wrestling full-time and is now mostly working in the office and backstage.
But this is Triple H and WWE seems to want to use Brock as a tool to get their long-term performers more over. So, simply put, Triple H is definitely our pick to take this one.
WWE Championship: CM Punk (-260) vs. Big Show/John Cena (+180)
CM Punk seems destined for a collision course with The Rock at the Royal Rumble, so common sense would have him retaining the WWE Championship until that time (making his title reign one of the longest in a very, very long time), but this might be too good of a deal to pass up.
John Cena AND Big Show for +180? Considering that there are rumours that WWE could do a switch and do Cena vs. Rock II at the Rumble and Rock vs. Punk at Mania, this makes Cena & Show very intriguing pick at Bovada.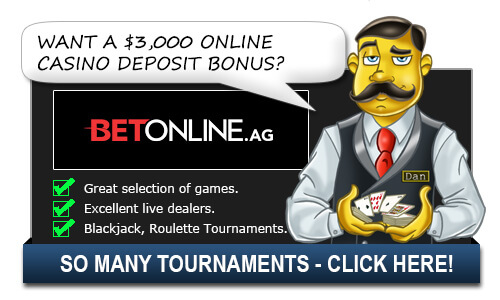 World Heavyweight Championship: Sheamus (-305) vs. Alberto Del Rio (+225)
We are going to assume that this match gets reinstated for the pay-per-view. Sheamus has been going on a streak reminiscent of his workout buddy Triple H as of late. Brogue Kick gets the win every time.
We really don't see Alberto Del Rio putting an end to that, so we have to pick Sheamus even though the odds are so lopsided. Now, whether Dolph cashes in his Money in the Bank contract or not might make things a little more interesting…
That's all the matches we have announced so far. We should have more betting odds as we get closer to the show.
We hope you take our picks into consideration when you're placing your bets for WWE SummerSlam 2012. Let's hope Bovada has a successful enough night so we can see more WWE and wrestling betting in the future. It definitely adds a dimension to watching some fake fighting!
Top Casinos for Americans

Additional SummerSlam 2012 Questions:
Why aren't there more betting odds?
WWE can often be so to confirm the other matches outside of the top ones so the betting odds on those ones don't come out until later. Additionally, sportsbooks will at times not post odds on matches if they think they will have little betting interest.
Since this is SummerSlam that shouldn't be the case so be sure to check back at Bovada closer to the date of the show.
Top Casinos for Americans

Related Questions:
Alternative Ways to Ask/Incoming Search
Traffic:
The answer to the question Where Can I Bet on WWE SummerSlam 2012? is also applicable for the following questions:
SummerSlam 2012 Betting Odds? Where to bet WWE SummerSlam 2012? WWE SummerSlam 2012 Betting Guide?
Top Casinos for Americans