A straight and flush draw is a good example of a hand with multiple ways to win the pot. If the board was 6-7-8, with two spades, and you have the Ace-nine of spades, then you would probably win the hand if a spade comes or if any ten or five comes.
These are some of the best hands to get as they give you a lot of options and a lot of motivation to stay in the hand. You have a lot more outs to make your best hand than you normally would and you may be in a position of strength as people become terrified of the flush draw.
On the flop, a flush draw is around 33% to win by the river. A straight draw adds six additional outs, making your hand 57% to win by the river. Your hand is probably not the best hand, but if all the money were to go in right now, your hand would be a favorite even if your opponent had a monster like a set or two pair. Unfortunately for your hand, if you don't improve on the turn card, your chance of winning drops to about 28%, and you're no longer the favorite.
The best way to play a very strong draw, something with more than 14 outs, like a straight & flush draw, is to get as much money in on the flop as you can. If your opponent has a really strong hand, he will probably oblige you, which you don't mind, as you're a favorite against even strong hands. If he has a hand that beats you, he could also fold it, which means you win the pot without having to draw. Additionally, by playing aggressively on the flop, you may have the opportunity to check behind on the turn if your hand does not improve, taking the river card for free.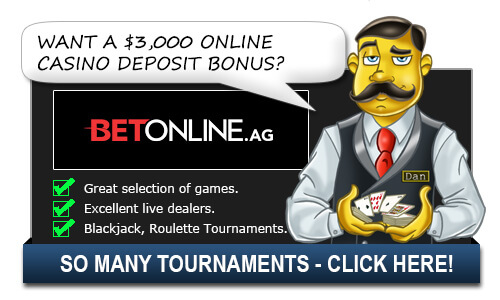 The dual draw of these hands make playing suited connectors a great starting hand that many people like adding to their list of starting hands they'll play. A lot of it depends on position and stack size as calling with 8-9 suited under the gun is not exactly a smart play, but doing an open raise with suited connectors can be a very profitable play. This gives your opponents the idea that you have a big hand with face cards. So when you flop the 4-5-6, they think you are playing with a AK or something like that when in actuality you have the nuts. Even if you don't hit or make four to a straight or flush, you can bluff or semi-bluff to take the pot down.
Opening up your starting hands to include suited connectors requires a lot of discipline as well as some sound strategy, but when it works it works great and can be really profitable. Be aware of your position and be aware of re-raises, but chasing straight and flush draws is not a bad play. Try out your straight draw at Bovada.
Top Casinos for Americans

Additional Straight AND Flush Draw Questions:
(None Yet)
Related Questions:
Top Casinos for Americans