This is the new type of online player. A Fish is someone who will put money in every pot, call after every flop and probably call to the river with nothing in their hands. It is someone who really doesn't know what they are doing and hoping to draw out against the odds. In online poker, this is used as an insult and they are the type of player that you hope to be playing against if you want to make money.
Usually they're harmless and experienced players (read and study poker books, and stay on top of their game) can make a killing off of this type of player. They're also dangerous and can put you off your game. While you want to play with fish, you do need to be aware of their tendencies.
A fish can be really hard to read as they play every hand so when they have a good hand, you don't always expect them to. Since they bluff and play so much, it can be hard to tell whether they have a good hand or not. When you are in a hand against a fish, you should make sure that your hand is strong enough to overcome theirs. Just because you are in a hand with them doesn't automatically mean that the hand they have is bad. Even the sun shines on a dog's butt every once in awhile as they say in Texas.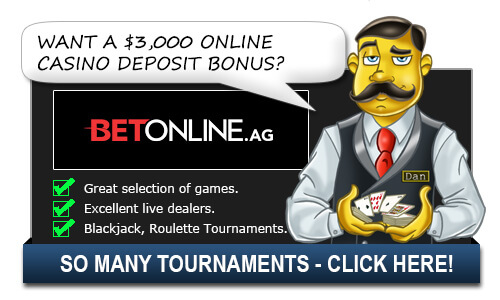 There are two types of fish:
Aggressive fish: This type of player typically sees a lot of hands and sees a lot of flops. They also raise quite a bit and can be really aggressive post flop. Only they are so aggressive that they can't possibly have the hands that they represent themselves having every time out. They typically don't make a lot of sense in their play so you need to monitor them closely. A tight style of play will see them in a hand with you where they are behind and they will start showing their weaknesses. They are betting or bluffing without even really representing anything. They are just betting to try and scare you off, if you have the right cards it won't matter.
Passive Fish: These are players who are trying to see as many flops as possible, but have a really low aggression factor. They rarely raise pre-flop and rarely raise post-flop. They try and see a high percentage of hands and don't raise much. You might as well call them telemarketers because all they do is call. With players like this you can bet into them quite ruthlessly, but bluffing doesn't work on them because they like calling so much. You can take a lot of money off of these players who love seeing as many flops as possible, but beware because sometimes when you are trying to suck out you actually do. These are great to play against as you can get a lot of value from your good hands as they have no problem paying you off with their calls.
Top Casinos for Americans

Additional Poker Fish Definition Questions:
(None Yet)
Related Questions:
Top Casinos for Americans