Suppose you walk up to a poker table in Las Vegas and get in on the game, and halfway through that hand, you notice that the dealer is cheating, and that the game is rigged. Now suppose that you are instead playing poker online and the dealer is cheating, how would you know? These are the fears that are expressed by those opposed to online gambling, and have been emphasized in the past few years.
These fears have also been amplified by several cases in the past decade where operators of gambling websites admitted that one or more of their employees was guilty of cheating. However, for the most part, there is little evidence to support that this kind of cheating happens frequently, and organizations such as Kahnawake Gaming Commission exist to regularly check that there is no foul play involved.
One of the largest concerns in online poker play is how the cards are electronically shuffled, or how what card is drawn is determined by the computer. This is where the Kahnawake Gaming Commission comes into play. This organization monitors and regularly reviews many (but not all) online gambling websites. They monitor to ensure that cards are randomly generated fairly, and watch to make sure employees of the website are not abusing their positions. Additionally, software is used by the websites in order to help catch any attempts at cheating that may occur. Really, the main concern is to monitor the employees, because the companies themselves do not stand to gain much by rigging the games.
In order to understand why most online poker is not rigged, one must first understand how these gambling websites make their money. Generally speaking, these website make their money by charging an entry fee into tournaments, or by taking a certain percentage of the winning pot. Gambling websites do not stand to gain any money by cheating their users into having poor hands. In the past, several gambling websites have made hundreds of millions of dollars in profit just by taking these percentages from winnings or from tournament fees. Owners of these websites may also use the money that users put on their accounts to invest, furthering their profit even more.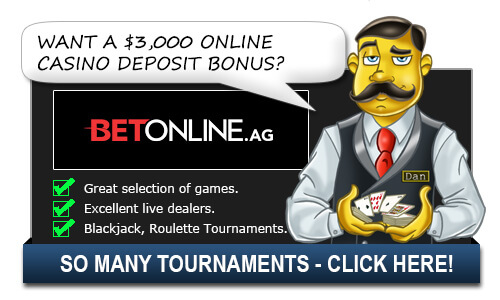 However, the legitimacy of these websites is frequently questioned, and not just out of concerns for cheating. Online gambling websites have been the target of the federal government for years. Currently, federal law views any form of online gambling as illegal. The only reason these websites continue to operate is because the proprietors of them exploit loopholes in the laws, but it appears that this could all change very soon.
Since it first appeared on the internet, online gambling has been a huge hit with poker fans, both professional and amateur. However, it has also been a cause for concern for many people. Despite resounding fears that the websites rig their games, it is becoming clearer that this rarely, if ever, occurs. With the fairness of the games now slowly gaining acceptance, the next challenge in the world of online gambling will be getting by the legal system.
The online poker reviews to the right are some sites that we feel very comfortable promoting, they have a great reputation and you can be sure to have a safe and fun experience with them. If you are just starting out we recommend Fortune Poker and if you are an experienced poker player give Cake Poker a try.
Top Casinos for Americans

Additional Is Online Poker Rigged Questions:
(None Yet)
Related Questions:
Top Casinos for Americans