The act of check-raising is something that makes poker so great; it's a move that ANYONE can make. From the person at a home game playing poker for their first time, to a poker professional like Daniel Negreanu. But the reasons they check-raise, and the spots they check-raise in, are what make the difference in skill levels.
Check-raising is a simple move: no-one has bet yet, or you are first to act after the flop, turn or river have been dealt. You check. Your intention is for someone else to bet, and then you will raise.
In it's most basic form, you will check-raise if you want to get more money in the pot. You have a strong hand, and you think that if you bet then your opponent will call, winning you just 1 bet from the opponent. However if you believe your opponent has a strong enough hand that he will continue in the hand AND will bet his hand, then you check. He bets, you raise and your opponent will call giving you 2 bets, as opposed to just the one.
To check-raise in a situation like that, you need to make sure you have the best hand – and not the type of hand you want to slowplay. Because you are going to be upping the aggression immediately – by check-raising you are declaring "I have a huge hand". You also need to be sure that the person behind you will also have a good enough hand to bet.
You can also check-raise as part of a semi-bluff. For example – you have the :8d::9d: and the flop comes :7d::6s::2c:. So you now have a backdoor flush draw, two over cards, and an open-ended straight draw.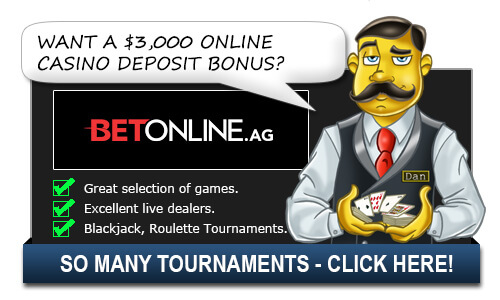 If you check-raise here on the flop, it's saying that you have a strong hand and can scare the opponent. Now when the turn card comes, you can lead out and bet no matter what the turn card is, and your opponent is going to put you on a strong hand. They're not going to expect you to be bluffing or semi-bluffing usually.
However if the turn card comes out and it is a card that doesn't help your hand in any way, such as the :qc:, then you can check again. What happens here is your opponent may actually be scared of being check-raised again, so he will simply check behind.
This means you get to the river card for free, without it costing you any big bets on the turn.
If you are playing good opponents who pay attention, then check-raising is something you will want to do fairly often. The reason for adding the check-raise to your arsenal on a regular basis is people will be scared of your check-raise in future hands, so you can often get free cards and free showdowns if people know you as someone that check-raises often.
Top Casinos for Americans

Additional Check-Raising Definition Questions:
Can You Check-Raise On A Bluff?
Of course – you just need to be able to pick your spot.
Let's say the board comes :3d::5s::jh:. Not a great board. You check, and your opponent checks behind or even bets and you call. If the turn comes a scare card such as the :as: then you can check-raise on that. Often, your opponent will put you on a hand like Ace-King(especially if you raised pre-flop) and will be more prone to folding. However to check-raise on a complete bluff you need to be able to pick your spots.
Related Questions:
Top Casinos for Americans