Legal gambling ages are different all over the world. It can be a huge pain for successful young poker players who want to take on the best in the world at the World Series of Poker and it's the same for anyone aged 18-20 that wants to experience the over the top spectacle of Las Vegas' plush casinos.
The general rule in the United States is that you have to be 21 to play in a casino. There are a few exceptions to the rule, but if you're coming from abroad and you're unsure, it's wiser to err on the side of caution. So, why is it different to online casino laws? Well, simply put, gamblers get comped free drinks in live casinos and it avoids anyone under the legal age for alcohol consumption to drink on the premises.
Of course, this doesn't mean that if you're under the age of 21 and American that you can't play in a casino. To get round this, you can simply play at an online casinos. Online casinos have an age limit of 18, so if you're 18-20 and you have the urge to play blackjack, check out the US-friendly online casinos. Try Bovada and you can hone your gambling skills until your 21st birthday, then you can take the live casinos to the cleaners, as well as the online casinos.
In Canada, the legal age to play in a casino is mainly 19, however there are three provinces that have the age set at 18 – Alberta, Manitoba and Quebec. Again, this is the same as alcohol laws. So, again, if you want to play casino games and you're an 18-year-old Canadian and you can't get to Alberta, Manitoba, or Quebec, why not try out Bovada? They're extremely Canadian friendly, so get over there to perfect your gambling skills until you turn 19.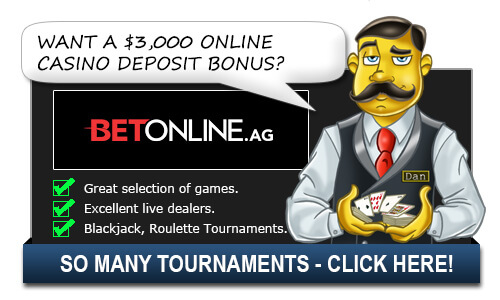 In the United Kingdom and the rest of Europe, the age limit for playing in a casino is 18. Because the legal of for alcohol consumption is 18, there are no problems for casinos to overcome when it comes to players drinking on the casino grounds. It's great playing at a casino in Europe and you encounter the American teenagers that have been let loose in a casino for the first time. If you look at the winning poker players from the major European events, there are a lot of young Americans playing the events. If you do enjoy a gambling and you're too young to play in North America, there can be worse things to do than head over to Europe to take a tour of the casinos. Some of these casinos are pretty damn impressive and it's always good to take in some culture like that when you're young!
In Australia, the legal gambling age is 18 for casinos. Of course, being a colonized by the British, they'll take on a lot of the British traditions and the drinking and gambling ages are the same. Of course, Australia isn't as viable an option for North Americans to get to as Europe, but the lax laws mean that if you want to play the Aussie Millions and you're 18-20, you can, which is great.
The fact of the matter is, most casinos in the world, including the burgeoning markets in Asia, have a minimum gambling age of 18. Whether places like Las Vegas should change this stance is a question for another day, but it does seem that a lot of gamblers are missing out on the chance to have some fun at the casino. However, with the advent of online casinos, American gamblers don't have to miss out. In fact, all they're really missing out on is overpriced food and potentially grumpy dealers. With online casinos like Bovada, as soon as you turn 18, you can start gaming just like the the rest of the world is doing.
Additional Casino Minimum Age Questions:
I'm an australian citizen. In australia the legal age for gambling is 18. Does it mean if I go over to asia casinos and show em my australian passport I will be able to get in and gamble even though the legal age in asia is 21?
The restrictions are not based on your nationality, but the country you are in. For example in the USA the legal drinking age is 21, so many people cross the border to Canada, where the legal drinking age is 19 and then drink alcohol there. However 19 year olds in Canada could not go to the USA and drink alcohol legally.
It's the same for gambling in casinos. So no matter what country you are from, you are bound by their rules. So if you are younger than 21 but wish to go to a country where the gambling legal age is 21, you will not be permitted to enter the casino even if the country you are in allows gambling.
I should also note that there are many places within Asia where the legal gambling age is 18, so it depends where you are going to.
Top Casinos for Americans

Related Questions:
Alternative Ways to Ask/Incoming Search Traffic:
The answer to the question How Old Do I Have To Be To Play At A Live Casino? is also applicable for the following questions:
What is the minimum age to gamble at a casino in America? What is the minimum age to gamble at a casino in Europe? What is the minimum age to gamble at a casino in Australia? What is the minimum age to gamble at a casino in Canada?
Top Casinos for Americans