As I'm sure you can imagine – one of the biggest casino games where superstitions come into play is Keno. If you've ever played Keno in a casino, you'll no doubt be able to just cast your eyes over the room and it'll be easier to count the people who DON'T have superstitions, compared to the ones that do!
Just glance around and you'll see people with a variety of lucky items around them – rabbits feet, chip holders(even though there's no chips), everything arranged in a particular way. Keno without a doubt attracts the most superstitious casino players – and probably the most superstitious gambling players, next to bingo.(Get 20 free spins on the Mariachi 5 slot, win real cash. Click here and use code DANSPINS20 during signup.)
Obviously the one big superstition people have when it comes to Keno is the numbers. That goes without saying. Practically every human being has a "lucky number" or many lucky numbers. You will usually play the lottery with the same numbers and it is often birthdates of people you love. Admit it – how many of you have a PIN Number which isn't just 4 random numbers – but set by you because the numbers have some personal meaning to you?
That's really the biggest superstition – always picking your "lucky numbers". Which is fine – the numbers you pick in Keno have absolutely zero difference in your odds of winning – in terms of actual numbers, not in quantity of course.
However sometimes you can feel "held back" when you pick the same numbers over and over. So if possible it's recommended you also pick a random set of numbers when the opportunity arises. However you have to make sure you can play your lucky numbers as well – the last thing you want is to pick a random set, then see all of your "lucky numbers" come up.
That's where a website like Bovada is important, and why it's the most touted website over at MultiCardKeno.com.
The majority of online casinos will only allow you to play ONE single card of Keno. If you want to mix it up then unfortunately at most online casinos you can't do that. That's why Bovada is great – they offer a game called "Power Keno" where you can play tons of Keno at once.
So by playing there, you're able to do one card with your "lucky numbers" then mix it up with all of the other cards. You can choose a random pick, or even select all of the numbers you want. It's great, and it is a fun way to break out of those superstitions.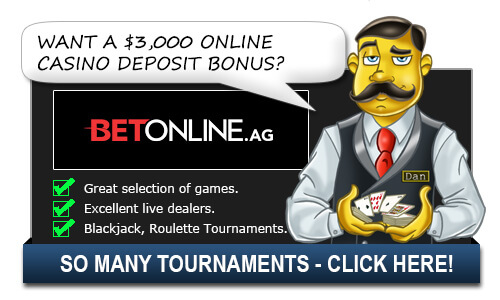 That's really the only major superstition in Keno – the numbers. Or sometimes the pattern. People may pick numbers based on a pattern – for example, I know someone who would always sit down and play 26 games of Keno. They would play with the pattern of every letter in the alphabet. It was actually pretty cool to watch and a cool idea – as they didn't feel locked down to the same numbers and so on.
If you have any other Keno superstitions or you have your own superstitions please let us know below. We'd love to hear from you.
Top Keno Casinos for Americans

| # | Online Casino | Reason | Visit |
| --- | --- | --- | --- |
| 1 | WinADay Casino | Amazing Multi Card Keno Game | |
| 2 | Slots.LV | $22 No Deposit Bonus just for registering, Fun Keno Game | |
Additional Keno Superstition Questions:
None Yet
Related Questions:
Alternative Ways to Ask/Incoming Search Traffic:
The answer to the question What Keno Superstitions are there? is also applicable for the following questions:
Keno superstitions, do people play birth dates on Keno,
Top Keno Casinos for Americans

| # | Online Casino | Reason | Visit |
| --- | --- | --- | --- |
| 1 | WinADay Casino | Amazing Multi Card Keno Game | |
| 2 | Slots.LV | $22 No Deposit Bonus just for registering, Fun Keno Game | |