Casinos are the peak experience for gambling. Put on perfume, get on nice clothes, and enjoy yourself! Many people are around, so this is another chance to improve your social skills. In an atmosphere where alcohol is flowing, and people are having a good time, many things can go wrong without rules.
This leads us to the question: Then what are the things I shouldn't do in a casino? Frankly, there are many things you should not do inside one. They may also include the following.
Do Not Lose Control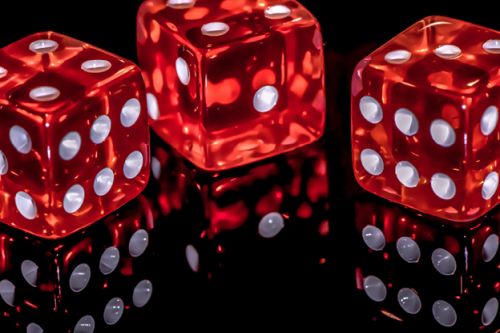 Firstly, do not lose control when you are in a casino. Casinos offer a lot of great stuff. You have good food, and you have refreshments and a lot of people. However, you still need an excuse to go loose and go all the way.
If you lose control, you can get kicked out. In addition, if you do prove to be quite the party animal, you might also get the risk of getting kicked out and also being blocked because of your reckless behavior.
If you fail to uphold the rules (and even break them) because you are drunk off how good the casino is, chances are, you might not experience it for a second time.
Compared to an e-bingo experience virtually, the real thing is loads better. After all, you will be playing face-to-face and with the experience of flowing wine, live entertainment, and lines while you are dressed in your best clothing.
Do Not Borrow Money
Secondly, do not borrow money, especially from a friend, when you are in a live-land casino. It will give others a bad impression of you, as the setting in a land casino is social. There will be plenty of people who also had to spend for their clothes, refreshments, and everything else the casino had to offer. So you will also be privy to the judgment of other people.
In addition, there are consequences and cons to borrowing money from a friend. Although it might be quick and fast, it is an informal debt. It can also make the relationship between you and your friend awry and delicate. You'll be lucky if you even get away with it.
Do Not Drink Too Much
Furthermore, try not to drink too much. Most American casinos offer free-flowing alcohol. As fun, as free and unlimited alcohol may sound, it also presents an opportunity for a recipe for disaster. Drinking too much will affect how you play because your cognitive functions will not peak, and you will be much more inebriated.
Also, if you continue to ingest alcohol, you may have to set a hard limit. Too much alcohol, even briefly, is bad for you because it will affect your gameplay and how you act. We suggest exercising caution.
Do Not Stare Too Much At Your Phone
Lastly, avoid staring at your phone too much. While playing, plenty of things to do with your phone are helpful. One is to guess where the card went. And another is if you need to cash in, cash out, or withdraw money online.
However, we recommend keeping your phone out for a short time. Casinos are social places; you must be more friendly with those around you.
Wrapping Up
You can and cannot do plenty of things inside a casino. So although it may be heaven for gamblers, it's nice to remember that the rules exist for a reason so that we can continue to have more fun without chaos.