Like all casinos games, blackjack has a certain etiquette to it. So, if you've never played blackjack before, there are few things to keep in mind when you're starting out. Now, breaching blackjack etiquette won't get you thrown out of a casino, but it will make you a bit more unpopular with the staff and the players.
First off, make sure your intentions are clear to the dealer. If you want a card, you can always say, "Card," or "Hit me," but you can also do it by tapping the table behind your cards. So, remember not to be idly tapping the table while trying to make your mind up, or the dealer will give you a card you might not want. If you don't want another card, you'd like to stand, just motion your hand over the top of your cards to signal you're happy with what you have. Or you can say something along the lines of, "Stand," or "No more," whatever you prefer. If you want to double, again, either announce this, or just place an equal amount of chips beside your original bet. The same applies for splitting your hand. The dealer will know what your intentions are, most of the time, simply because a lot of the time you can't split cards you would double on. However, if it's two 5s, or something similar, they might ask for clarification.
It is the most important thing that you make your intentions known, as it keep the game flowing and stops any potential problems occurring should you make a mistake.
Secondly, never, ever, ever touch your cards. The casinos don't like this. It's common sense, really. You could be up to anything, such as marking the cards or even performing sleight of hand if you're really good. Just keep your hands above the table and away from the cards and everyone will be happy. Plus, why would you want to touch the cards, anyway? Leave it to the dealer, man!
Third thing to note is that it's general etiquette to ask to "play behind" someone. If a box is full and you just want to have a gamble on someone else's hand, ask them if they mind you playing behind. Most people won't mind, but some people can be funny about playing with other people's money. Plus, if you do play behind someone, never try and influence their decision. It's not your hand, it's their hand, you're just betting that it's going to win. Also, if they make good play and win you a few bucks, remember to thank them! I'm not saying throw them a couple of bucks, but at least just pat them on the back and say, "Thanks."
Fourth, never criticize anyone else at the table for standing or hitting, doubling or splitting. It's their money, they're entitled to play how they want. If the want to take a card on 18, they can. Yes, it might have cost you your hand, but that's just part of playing at a live casino. Also, if someone criticizes your play, just let it go. You will know what you're doing, so they probably have no clue. The amount of times I've heard someone shout at me, "You're standing on 13?!" is too many to count. But I never rise to the bait. I just collect my winnings and let them double at the wrong times.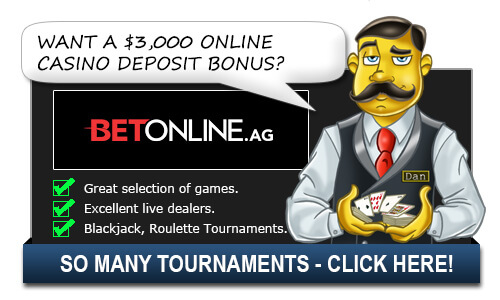 Perhaps the most obvious thing is if you're trying to card count. Don't make it obvious. Don't tell anyone what you're doing and don't make it obvious by taking notes or, if you're trying to recreate the film "21", don't make any signals obvious. Of course, not that I would suggest you do that, but I know you'll have seen that film and will be itching to try it out. Just don't get caught!
There are other little things, such as keeping your drinks off the table, if you decide to quench your thirst. No-one is more unpopular than the guy who spills his beer on the cards. It's a quick way to end your night, too. If the pit boss doesn't throw you out, I'm sure the players might. Another little and obvious thing is try and make sure you don't smell. This is more of a pet hate, but because you can be sat shoulder to shoulder with two other people, there's nothing worse when at least one of them has questionable hygiene. Of course, I know anyone reading this will be clean, hygienic individual, so it shouldn't be an issue.
So, there you have it. What I will say is that the first four things are the most important. As it's a game the whole table is playing, everyone should be having fun and those things keep the game fun and flowing.
However, if you care not for these things and you want to just play blackjack however the hell you want to play it (in your underwear, smoking a big fat cigar, listening to Duran Duran, if you like), play your blackjack at an online casino.
Seriously, I love playing online blackjack, because I can curse the dealer if I want and no-one gets thrown out of anywhere. I can have my strategy guide wherever I see fit, whether it's in another window and strategically placed on the back of my dog, who I have to call over any time I have to decided whether it's best to hit or stand. Yeah, playing blackjack at a casino is fun, but when you have to worry about the etiquette, sometimes it's better to be sat listening to some good music and doing things the way you want to do them.
Top Casinos for Americans

Additional Blackjack Etiquette Questions:
What Blackjack Etiquette Is There?
We actually made the mistake of answering this question twice. Here is the secondary answer to the question about Blackjack Etiquette:
If there is one game where etiquette is important – it's Blackjack. If you've ever played Blackjack you will know that it is a very simple game to play, and very easy to master the proper Blackjack strategy.
However deviating from that strategy when playing with other players is a recipe for disaster.
Let's say that you are sitting at a table with :5d::6s: for a combined hand value of 11. The dealer has a 6 showing, and the player beside you has a blackjack hand value of 17. Now they are supposed to stand. That is standard Blackjack strategy, and doing anything else is just completely wrong and will cost them money.
However what if the player hits, and draws a :qc: to go bust? Not only do they go bust, but your next move would have been to double down. They have now cost you the opportunity at doubling down and winning the hand, which is – well, very frustrating.
Now while you are allowed to play any way you want – by making moves like this, you can cause frustration in others when playing at the table. Technically it really doesn't matter – the cards are random, and you could hurt a players hand just as likely as you could help their hand. Of course mathematically it does help to play proper Blackjack strategy, but choosing to hit when you should stand isn't really going to have that much effect on the other players hands.
However they will never remember the times you deviated from basic blackjack strategy and helped them – they will only remember the times where you deviated and cost them, so it is in your best interests when playing with strangers to stick to basic blackjack strategy, and not do anything that could upset them.
There really isn't much else to Blackjack Etiquette. Just remember to use basic Blackjack strategy, ask people for help if you need it, and you will be fine.
Of course you can play however the hell you want when it comes to online. Hit on 20? Sure. Stand on 5? Why not. Go play online and play whatever way you want to, without the fear of an angry stranger yelling at you.
Other Blackjack Players Touching my Cards?
I've had two situations where I was on first base and other people wanted to know what my cards were. In the first case, the player at third would ask me what I got. In the second, the player next to me picked up my first card and showed it to the player on third (the dealer told her she could not touch my cards). What do you do when you have such players ? This was at a small casino with no other table to move to.
There is really no set rule to deal with players like that. It obviously depends on the players, the atmosphere at the table etc. In both cases, I would refer to the dealer and force them to do their job.
In regard to player 1, I would just tell him politely but firmly that you don't believe you're allowed to do that, then refer them to the dealer. You could also tell player 1 that you'd like to concentrate on your own hand.
With player 2 I would tell them that the cards are not allowed to be touched, and again refer them to the dealer. If the dealer isn't doing anything about it, have the pit boss called over to basically remind the players of the rules.
Is the dealer responsible to watch over my chips when I leave them on the table to go to the bathroom?
The dealer is not responsible for looking after your chips. Their focus is generally on the game and making sure everything runs smoothly. On top of that what if a new dealer switches in? They wouldn't know who you are etc and it could hold up the game.
In saying that most dealers will keep a quick eye on them for sure. However if they get stolen by another player or something you're the one responsible and there'll be no reimbursement.
What I'd recommend doing is leaving only a few chips there to hold your spot.
Related Questions:
Alternative Ways to Ask/Incoming Search Traffic:
The answer to the question What Blackjack Etiquette Is There? is also applicable for the following questions:
What should I know before playing blackjack for the first time? Are there unwritten rules of blackjack?
Top Casinos for Americans