There are many online blackjack games that exist today, all of which feature minor tweaks to the original game of blackjack.
Spanish 21 Blackjack from GameOS is one of these games.
Spanish 21 deviates quite considerably from standard blackjack. The most notable difference is the deck size; Spanish 21 uses a four to six decks of 48 cards each. All four number 10 cards and the jokers are removed, with the other cards retaining the same value as in original blackjack.
Spanish 21 Blackjack Game Review
The game applies normal splitting rules, with players allowed to split any pair with the same value. After that they may double down as many times as possible. In order to win the game, as in the standard version of the game, the aim for the player is to get a blackjack or a total value on their hand that is closer to but not more than 21 before the dealer does.
If the player has a blackjack, that hand wins regardless of whether the dealer has one or not. This is different from normal blackjack where a dealer's blackjack trumps a player's blackjack. Players can choose to use the late surrender option, which forfeits their hand as well as half the amount of their bet. The late surrender option becomes available when the dealer checks their hole card and doesn't have a natural blackjack.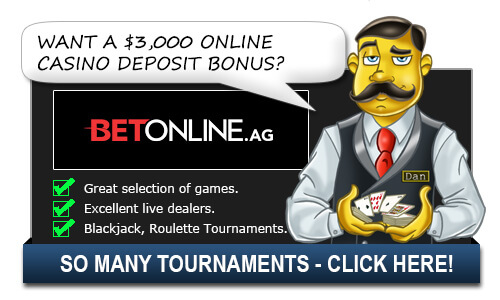 With most blackjack games, the payout is a fixed 3:2, but Spanish Blackjack employs an incremental system, which depends on the number of cards that the player's winning hand has. If the player gets a 21 with exactly 5 cards, he gets a payout of 3:2, a 6 card 21 yields a 2:1 payoff and a 7 card 21 pays off at 3:1. Additionally a combination of 6,7,8 yields a 3:2 payout, rising to 2:1 if the combination is suited. If the suit is spades, the payout increases to 3:1. A suited triple-7 wins the player a bonus of $1000 if the bet is worth between $5 and $24 and $5000 for bets greater than $24. In the latter case other players are awarded an "envy bonus" of $50 each.
For players looking to break the monotony of regular blackjack, Spanish 21 is as far a variation as one can encounter. The new rules will make for an exciting challenge, while allowing for some unforgettable winnings. It is still important to be wary of the new rules since they are designed to give the house a higher edge over players. As such, it is more suited to players who are not afraid to take risks. As with many GameOS products, their Spanish 21 online game runs smoothly on a wide variety of devices and features a beautiful interface enhanced with ambient music and sound effects.
Spanish 21 Blackjack Game strategy
The huge variations in Spanish 21 effectively make strategies used in normal blackjack unusable here. As such it is necessary to adapt one's strategy for the new environment. The Spanish 21 Blackjack Strategy table provides a great way to begin developing one's strategy.
Most online casinos provide a strategy table accessible at the click of a button and it is no different with Spanish 21. Card counting techniques are marginally easier with Spanish 21 because of the fewer cards, but it will need standard blackjack counting techniques will need significant variations to fit in here. The bonuses that come with 6-7-8 and triple-7 combinations make smaller cards very valuable in this game, and therefore players should try to retain them where possible.
Top Casinos for Americans

Additional Questions:
None Yet
Related Questions:
Alternative Ways to Ask/Incoming Search Traffic:
The answer to the question Spanish 21 Blackjack is also applicable for the following questions:
Where to play Spanish 21 Blackjack Online
Top Casinos for Americans