The Base Two Betting System is a form of progressive betting system, that is generally used when betting even money wagers in the casino, such as blackjack, red/black in roulette and pass/don't pass in craps. It's an extremely simple betting system and is ideal for the betting beginner.
For our example, we'll use blackjack. There will be no double downs, no surrendering and, for the sake of ease, we're going to assume that blackjack pays 1:1. Now, if you want to try this out while you're reading this, I suggest you download the Bovada software and load up their blackjack software (it is fantastic for blackjack, seriously).
Now, to start, as I say, it's a very, very simple betting system. What you need to do is decide your minimum bet and your maximum bet. We'll say the maximum bet will be $20 and the minimum bet is $5. And that is all you need to worry about for now. It is called the Base Two Betting System because all you need is two different bets: your minimum and maximum, there is no in between.
The system is designed to capitalize on hot streaks and ensure you don't lose your shirt when you hit a cold streak. So, we start by betting $5 on a hand of blackjack. If we lose this hand, we stick to our minimum bet of $5. However, if we win the hand, we move to our maximum bet. Remember, in many progressive betting systems, you work your way up slowly to your maximum bet.
As soon as you lose a hand, you move back down to your minimum bet of $5 and stay there until you win another hand.
This really is a terrible betting system. You see, first off it relies on "Gambler's Fallacy" that your luck does in runs. It doesn't. Really. It's just the nature of gambling that you might go on a run of wins and a run of loses, but in theory, it should all even out in the long run.
Secondly, and most importantly, since you're playing a game where you have, more or less, a 50% chance of winning, if you went in a win, lose, win, lose etc run, your bankroll would be destroyed in a matter of hands. Let's just run that example over 10 hands: win-lose-win-lose-win-lose-win-lose-win-lose.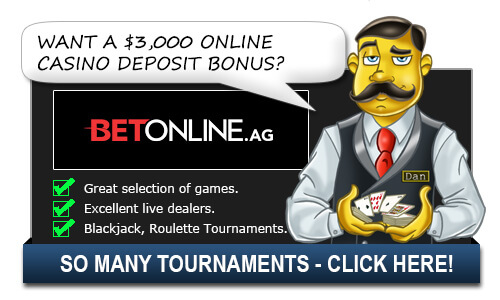 So, after the first hand, we are +$5. However, after the second hand, after betting $20, we're -$15. And for the rest of the sequence, it goes: -$10, -$30, -$25, -$45, -$40, -$60, -$55, -$75. Even if you were only doing a maximum bet of $10, you're still going to lose $25 over this sequence. You're relying on "Gambler's Fallacy" actually being true. It's not. Of course, it will never run like that, but the point is that it's a 50:50 wager and in theory it can happen. Even if you win the first two hands, if you lose the next two, you have no profit.
As far as betting systems go, I actually don't like it. As I always say, I use betting systems to make my gambling more enjoyable, as I know I won't bring down the casino with them. This progression is very boring and could end up costing you a small fortune. The idea is to minimize your loses, but it won't.
Check out the rest of our betting systems for far more entertaining systems than the Base Two Betting System, but if you still want to try it, try it out at Bovada.
Additional Base Two Betting System Questions:
Why Does The Base Two Betting System Suck?
Did you not check out my example? Seriously, it relies on a theory that doesn't exist. It's like those guys that say, "Oh, the ball's landed in black the last 20 spins, it's due to land on red." It's not due to land on red, it's not due to land on black, it's random, yet again and the chance of it landing on black is the same it landing on red, irrespective of what's happened before. These guys are the ones you see at the end of the night asking friends for a loan of money because it's landed on black 25 times and betting on red is a sure thing. Runs happen, both bad and good, but there's no determining when it's going to come. Also, it's not fun! Gambling should be fun and this system really is one of the worst!
Do Casinos Let You Use The Base Two Betting System?
Oh, yes. They'll let you use any system based around "Gambler's Fallacy". It's why they don't stop you betting on red after those 20 spins on black. Tell them you're using this betting system and they might even comp you more drinks than usual! You'll be the pit boss' best friend. As I always say, casinos are not scared of betting systems and definitely not this one.
Top Casinos for Americans

Related Questions:
Alternative Ways to Ask/Incoming Search Traffic:
The answer to the question What Is The Base Two Betting System? is also applicable for the following questions:
How does the Base Two Betting System work? How can I use the Base Two Betting System on blackjack? Can I use the Base Two Betting system to win all the time?

Top Casinos for Americans