As a gambler, the word "comp" is perhaps one of the sweetest words to hear or read other than "winner", "jackpot", or "I'm leaving Brad Pitt for you."
"Comp" is short for "complimentary" and whether you're playing at an online casino, or an offline casino, comps are the little free perks from the casino that are designed to make you happy. They aren't just there for the high rollers, either. Casinos value the custom of everyone that plays at their tables, so it's important for them to keep you happy and keep them in your thoughts for the next time you decide to hit the tables. As business, both in the online and offline world, is so fierce, casinos will often pull out the stops to keep you as their customer.
At a live casino, comps can almost literally take the form of anything. However, the most common form of comp given to players are free drinks, free meals and discounted rates on hotel rooms. Don't let "Vegas Vacation" fool you, just because you're winning and rolling the dice well, it doesn't mean you'll be given the keys to the classiest hotel room in the establishment. However, if you're a high-roller, you might just get some bigger perks and that's when the "anything" part comes in to play.
You see, casinos want to keep their biggest players coming back – I'm sure you can appreciate why – more than they do the small level players. Of course, as I said before, they want everyone's business, which is why free drinks, free meals and the discounted rooms are par for the course. But these high-rollers expect more and they get more. The high rollers might be offered a limousine service, or even a private jet. They might get tickets to Sigfried and Roy…if they really insist.
But it all comes down to how much you're wagering. These days, players have their play "rated". What this means is that they have some form of loyalty card, or a player card which keeps details on how much you're wagering. Ten, simply put, how ever much you wager is converted into comps for you. The more you wager, the nicer the comps become.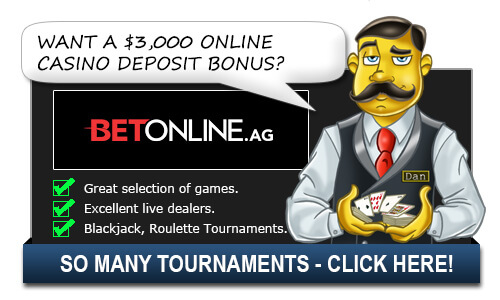 There are, of course, other ways of getting these comps, through a casino host or something similar, but player tracking through cards and then simply cashing them in is become more common for lower level players, while high rollers are still waited on, almost 24/7.
Now, at an online casino, this is where comps become a lot more fun. You see, the online casino marketplace is even more cutthroat than the offline market place, simply because offline, there are a finite amount of casinos in any one area. Online, there is almost an infinite number of casinos you can play at, each with their own wonderful benefits (check our review out if you don't believe me!) and each trying to get you to part with your cash at their tables.
So, aside from the sign-up bonuses, they need to entice you with their comps. They need to assure you that when you gamble with them, you'll get a great deal or offer that no other online casino can give you.
Comps at an online casino are obviously slightly different to the offline variety. You have no need for free drinks, as you can go to the refrigerator and get your own Budweiser and a comped room is of no real use to you, as you can be playing at these casinos in the comfort of your own bed, should you feel the urge. No, these casinos deal mostly in "complimentary money". I guess it's not strictly complimentary money, but you get the idea.
Online casinos will track your play using comp points, just like an offline casino would. These points can then be exchanged for various things, usually cash. For example, a simple program that you often see is that for every 100 comp points you earn, you get $1. Simple! Money for playing, what could be better?
When playing at an offline casino, don't be scared to ask what the comp levels are and what you qualify for. Shy kids get nothing! And when playing at an online casino, remember to check out their comps program to see if it's too your liking.
Top Casinos for Americans

Additional Casino Comp Questions:
Do Online Casinos offer Comp Programs?
They sure do. Actually, some of the comps you get at online casinos are better than offline casinos.
Sure, meal tickets are great, but what about rebates on your losses? Free electronics like cameras and Ipods? Without a large employee base to pay for, online casinos are able to give away a lot of great gifts and rewards for playing there.
Related Questions:
Alternative Ways to Ask/Incoming Search Traffic:
The answer to the question What is a "comp" at a Casino? is also applicable for the following questions:
Why do casinos offer you free things? Can I get a free room at a casino? What is the best online comp? What casino has the best loyalty program? What comps do high rollers get?
Top Casinos for Americans