I've been involved in online gambling in some form or another since the late 90s, so I know how important finding a reliable online casino can be.
I've seen online casinos launch and go from strength to strength, becoming leaders in their market.  I've seen other online casinos make waves, and then abruptly shut up shop overnight leaving their entire player base hung out to dry.
There will be lots of online casinos offering a variety of features to entice you to deposit your money and play there.  It can be free spins, deposit bonuses, a huge game selection, live dealers, reload bonuses, a loyalty program, and much more.
All that is great – but at the end of the day, only one thing is important: getting your money from the online casino if you win.
That's ultimately what casino players want; a reliable online casino that will pay you promptly upon a withdrawal request.
Relying on websites that offer up ratings and allow a user's perspective is important, and websites such as Time2play, whose expert ratings offer reliable scores can be a great resource for finding those trustworthy online casinos.
They focus entirely on the US market and that is important because the US market is the most lucrative market for online casinos.  Therefore, you have a lot of operations that may not be regulated or fully trustworthy.  That's why it is important to look at resources such as Time2play, and the ratings.
Regulation
If you are an American and looking to play at an online casino, the first thing you should do is check whether they are regulated within your state.  Numerous websites will cover that information for you, and depending on the state that you are in you will be able to go to their government website, and see a full list of trustworthy casinos which are regulated and licensed in that state.  These online casinos will have to comply with all laws and regulations set forth by the state.
For example, the New Jersey Division of Gaming Enforcement has a webpage that provides details as to all online casinos and physical casinos which are permitted within the state.
There will be other online casinos that will accept players from New Jersey, but you are running a big risk when you play there.  These are offshore casinos that can not be regulated.  There is no commission to complain to if you requested a withdrawal and haven't received it yet.  In theory, licensed and regulated casinos will offer you the maximum level of protection and you can rest assured your money is safe.
Research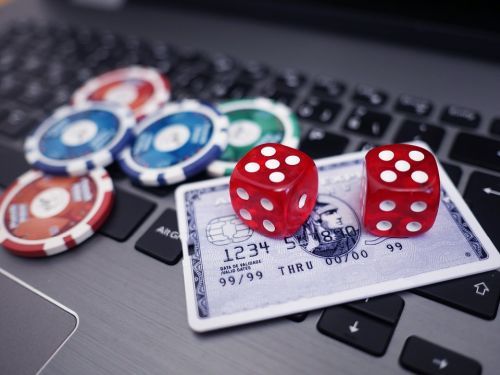 Another method when it comes to finding a reliable online casino is doing your own research.
This includes looking up the history of online casinos, reading various user reviews, and browsing the likes of reddit, online forums, and social media to see if there are many complaints about a casino.
This can also be beneficial when it comes to claiming bonuses from these online casinos.  The reason is every deposit bonus comes with a huge list of terms and conditions.  Even if you look through them yourself, you may miss something.
So, researching the online casino and any bonuses associated with it can be smart.  You may see threads complaining about a deposit bonus not clearing, and realize there was something buried deep in the terms and conditions stating it can't be cleared during special promotion days, etc.
Just bear in mind that for every 1 person who is negative, there are always 9 more who are positive.  So if you see negative opinions about an online casino don't fret; there is no online casino or product in general that will have across the board positive reviews.  Instead, take the time to explore why they are complaining, and see if it is a one-off, or if there is consistency regarding the complaints.
Be sure to also look and see how long an online casino has been around.  Theoretically, an online casino that has been around for many years will be something you can trust more than one that has just launched recently.  In saying that if they are regulated, you can generally trust that they have the finances to be around for a long time.
Gaming Commissions
In theory, each state has a gaming commission that will be able to help you should any situation arise.
Based on that, you should make yourself familiar with these gaming commissions, how to submit a complaint, etc, and look for feedback from others about this.
By familiarising yourself with this process, you will be able to understand what to do in the case of an issue and be able to react in a professional manner.  Don't react emotionally; collect all the data and evidence and provide a comprehensive report to these casinos.
Look at the Terms & Conditions
When it comes to finding a reliable online casino, you want a casino that appears honest and upfront. For me, looking at the bonus terms and conditions is a good method for helping me make that sort of decision.
The reason is some terms and conditions go on for pages, and it gives you the feeling they are hiding something.  For a deposit bonus, the terms and conditions can usually be summed up sufficiently with 10 bullet points.  Look for the online casinos that are straight up about their wagering requirements, and don't try and hide things behind the complicated language.