The MIT Blackjack team was a group of students and alumni from MIT as well as other universities from the Cambridge, Massachusetts area who used card counting to beat casinos around the world and win millions playing blackjack. The MIT blackjack team was the subject of the movie "21", which was a major hit among gamblers and non-gamblers alike.
How did the MIT Blackjack Team Begin?
In reality, the MIT team was not formed by an MIT student, neither was it exclusively composed of MIT affiliates. In 1977, Bill Kaplan, a straight A student who was to join Harvard University decided instead to go to Vegas and try his luck at gambling. He had read "Beat the Dealer," a book by legendary gambler and professor Edward Thorpe, which taught gamblers the art of card counting and other techniques to win an edge over the casino. He carried $1000 and won more than $35000 within the first nine months. He formed a team which went from casino to casino in Nevada while he studied for his MBA. However by 1980, the players were well known in Vegas casinos and they had to move to international markets if they were to continue making money.
This made it a logistical nightmare for Kaplan to manage the team and so he started thinking of forming a new team. It so happened that J.P. Massar, an MIT graduate had a team of his own made up of fellow MIT students, but which had yet to experience success on the level that Kaplan had. In 1980, while Kaplan was discussing his exploits with a friend at a Chinese restaurant in Cambridge, Massar happened to overhear him and introduced himself. Kaplan trained Massar's team, and this would become the MIT blackjack team. Initially some of the players were opposed to Kaplan's micromanaging approach to the team, but he won them over with the phenomenal success that his strategy brought. The team contributed their own money and took additions from outside investors, bringing their initial capital to $89,000. At the end of each run, they would split the profits among them and their investors depending on each player's playing hours and win rate.
Player recruitment was done through flyers placed in campuses across the country. Candidates were then trained and put through an intense test christened "trial by fire," and then trained further in actual casinos before becoming fully fledged members. Although prowess in math was an important qualification, being able to handle the attention and look the part -members carried huge amounts of cash on them- was important.
The team's strategy was a well-orchestrated approach combining individual play and team strategy aimed at masking betting patterns that are characteristic of card counting and maximizing opportunities. Card counters working alone are usually very easy to spot because they raise their bets suddenly when they predict a win. The MIT team employed a method of communication between colluding players at the same table. Each member had their unique roles in the team, and this division of labor was behind the team's success.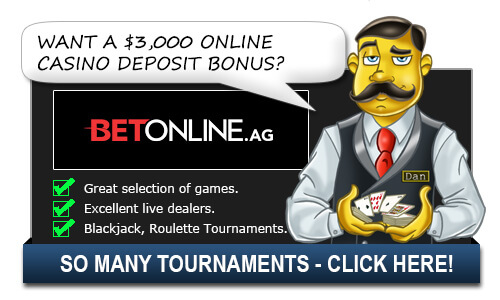 The team grew during the early 1980s and reached a peak of 35 members in 1984, with a capitalization of nearly $350,000. By this time, Kaplan was so well known that he could not go into a casino without attracting the attention of security. He decided to concentrate fully on his growing real estate interests while Massar and other senior players ran the team. However, waning team interest and poor management saw the group lose players through the decade and finally went into a hiatus.
In 1992, with the opening of Foxwoods casino in Connecticut, Kaplan and Massar decided to form a new team. They formed a company called Strategic Investments which would fund the new team. They raised a million dollars and started training new members. Over the next two years, the group grew to over 80 players who were dispersed across different states in the US. While the team made huge profits, the old problem of members getting detected and barred from casinos continued, so they had to keep a consistent intake of fresh members from MIT, Harvard and other colleges in Massachusetts.
The End of the MIT Blackjack Team
The banning of members meant that Kaplan and Masser were unable to hold on to their star players. Casinos launched an onslaught against the team by hiring investigators from the Griffin Agency, who realized that many of the many of the banned players were from the Cambridge area. The link to MIT was quickly discovered and they were greatly aided by MIT yearbook which contained photographs of many of their targets. Some former team members also sold out names to the agency leading to the arrest and banning of many members. Eventually, Strategic Investment was dissolved in December 1993 and the last splinter group associated to the MIT Blackjack team died out in 2000.
Top Casinos for Americans

Additional MIT Blackjack Team Questions:
None Yet
Related Questions:
Alternative Ways to Ask/Incoming Search Traffic:
The answer to the question Who were the MIT Blackjack Team? is also applicable for the following questions:
MIT Blackjack Team,
Top Casinos for Americans