If you have spent any time reading about the world's most famous gamblers, or if you have visited the Poker Hall of Fame, the name Nick The Greek should be familiar to you. If not, you need to brush up, because Nick 'The Greek' Dandolos is one of the names that will live on for centuries as a founding father of the Las Vegas that we all know and love. Yes, Las Vegas was founded by mobsters, but without characters like Nick Dandolos, there would be no modern day Las Vegas, because people love sharing stories of 'true' gamblers, and he was certainly a gambler in the truest sense of the word.
Nikos Dandolos was born in Crete in 1883 to a wealthy family. In 1901 he was sent off to America by his father, in order to search for 'the American Dream' that so many people were looking for around that time. Dandolos did arrive in America, first setting up sticks in Chicago, but he decided to head north to Canada, where he settled down for a bit. It was around this time that Dandolos got a thirst for gambling, wagering on horse racing and becoming extremely successful at it, and building up a large bankroll in the process.
With that healthy bankroll to subsidize him, Nick Dandolos found himself back in Chicago, where he pitted wits against local sharks, playing them at various games. Of course, Dandolos' naivety was to be his undoing, as he lost his entire bankroll to Chicago's notorious gamblers.
However, Dandolos was not to be put off by this setback. In fact, he started to learn the tricks of the trade and set out to master the various casino games, as well as card games such as poker. As his skillset grew, his reputation grew, and his name began to spread throughout the country as a man proficient with dice and cards, and he was fearless when it came to gambling.
It was this fearlessness that led him to cross paths with the legendary Johnny Moss and Benny Binion in 1949. With Binion trying to garner interest in his casino, the Horseshoe, he set up a heads-up poker marathon between Moss and Dandalos, which would encompass almost all the variants of the game that were around at the time. This heads-up match lasted around two months, with all three men garnering lots of attention, and the Horseshoe Casino becoming a tourist attraction.
At the end of the two months, Dandalos was the first man to break, and he said one sentence that has gone down in poker folklore – 'Mr Moss, I have to let you go.' Moss had taken Dandalos for several million dollars, which, even now, is a ridiculous amount of money.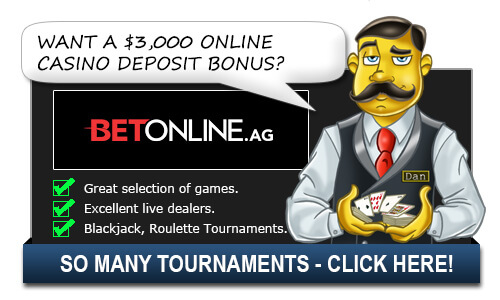 There are many stories revolving around Nick Dandalos and his penchant for high stakes gambling, as well as his ability to spin a yarn, but nearly all of them should be taken with a grain of salt, as we tend to look back on characters like Nick The Greek with rose-tinted glasses. However, Richard Feynman did include Dandalos in his book, where Nick discussed how he uses mathematics to give him an advantage over the casino (or at least reduce the house edge) and also how he has an edge on other players by not buying into superstitions around gambling.
Sadly, like a lot of grifters of his generation, Nick The Greek Dandalos ended up broke, going from playing the biggest games in town to playing low stakes limit games in California. However, he always claimed that he was more attracted to the action than he was to the riches, which is a testament to the character of the man that he valued the thrill more than the result.
He passed away in 1966, and was later one of the first inductees into the Poker Hall of Fame in 1979, joining his heads-up foe, Johnny Moss as part of the Class of '79. His legacy lives on, long past his death and many generations to come will still read of his line to Johnny Moss (and some may even quote it) – 'Mr Moss, I have to let you go,' as a true gentleman's way of admitting defeat.

Top Casinos for Americans

Additional Nick The Greek Questions:
None Yet
Related Questions:
Alternative Ways to Ask/Incoming Search Traffic:
The answer to the question Who was Nick the Greek? is also applicable for the following questions:
Was Nick the Greek real?
Top Casinos for Americans