Bob Stupak was an entrepreneur and was affectionately known as Mr Las Vegas. As well as being an entrepreneur, he was a philanthropist who helped those less fortunate. However, he is probably best known for the Stratosphere.
Stupak was born in 1942 in Pittsburgh, PA and died in September 2009 from leukemia. During his 67 years he became known as a gambler and a risk taker. He got involved in everything from the media to politics and was known for his over the top demeanor and his love for gambling. He was seen as one of the last of his type; an old-school Las Vegas risk taker.
Stupak's younger life is not well storied, but it's safe to say he wasn't a scholar and the methods he used to make his first money was a bit dubious. However, Stupak soon ditched this way of thinking and decided to try his and at singing, going round various nightclubs and recording a single under the name Bobby Star.
It was after this that Stupak had one of his first real forays to Las Vegas, trying to make money selling coupons for Las Vegas restaurants. However, this trip proved to be a bust as Stupak had the gambling bug that he later became famous for. The problem was that this time wouldn't be one of his most successful and he returned to Pittsburgh. Not long after that, he moved to Australia.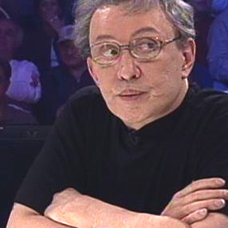 In Australia, Stupak went back to selling coupon books and he then started his own business and married twice. However, this was the precursor of things to come. Stupak had found a modicum of success and got the taste for being an entrepreneur, so he moved back to the United States and ended up back in Las Vegas.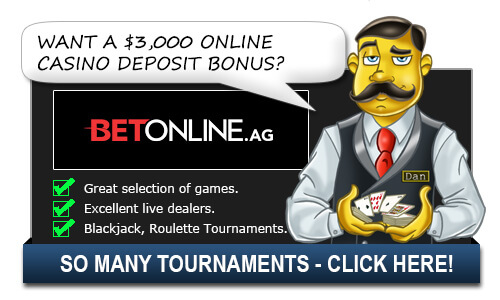 In the early '70s, Stupak tried to make his fortune in Vegas with some business opportunities that didn't really work out for him. Well, until he bought a piece of land off the Strip and created a small casino with nothing more than a few slot machines and a couple of tables. Stupak tried to bring the gamers in with various gimmicks: a fake $100,000 bill, a slot machine with a $250,000 jackpot, a nickel slot with a $50,000 jackpot and a quite impressive "wall of cash" that was roughly $60,000 papered to a wall of his casino. Now, they were nothing more than gimmicks, but it was what Stupak was good at. He was a master of gimmicks and that was a theme that would continue throughout his life.
Unfortunately, his first attempt at creating a casino ended in failure, as it burnt down not long after opening. Stupak's next casino-based venture was the Vault and his gimmick there? Well, his blackjack game, for half an hour each day, would have both the dealer's hole cards turned face up. Stupak eventually sold this and bought the lease to a slot casino known as Glitter Gulch, which he then sold on in 1977.
With the money Stupak was now making, he created Bob Stupak's Vegas World, which was more in the tradition of how you would consider Vegas casinos to be: it contained a hotel and it was themed – the theme was outer space. It opened as an 8 story facility and later became 20 stories with Stupak proving to be a success as a casino entrepreneur. Well, it might not have been right down to his business acumen and more down to his promotional abilities. He continues with his blackjack promotion from the Vault and he also laid craps-less craps, amongst other gimmicks.
After Vegas World, Stupak wanted to build up. That's when the Stratosphere was conceived. He wanted to build on the site of Vegas World and build up, building something for the Vegas skyline. And the gimmick? How about a roller-coaster on the roof? It was a very "Stupak" idea. However, it was a financial disaster for Stupak and his investors and Stupak was bought out by Lyle Berman in 1994. The casino has changed hands a few times since Stupak's original idea, but his legacy still remains in the shape of this giant tower.
After the Stratosphere, Stupak tried a couple of more concepts, but failed to get permission from the council to bring his ideas to fruition, specifically the idea for a casino based around the Titanic.
After this, Stupak spent a lot of time playing poker and viewers of High Stakes Poker will no doubt remember his appearance on the first season of High Stakes PokerM/em>. He won't be remembered for the hands he played, more for the amount of hands he played and the fact he liked to walk about more than he seemed to enjoy playing cards.
Among the other things Stupak was known were:
His $1m wager on SuperBowl 23 on the Bengals +7, which won.
His political exploits, where he ran for the Mayorship of Las Vegas…and lost and then running for the Democratic Party's nomination for Nevada's lieutenant governor…which he also lost.
Sadly, Stupak passed away in 2009, but with the Stratosphere still standing, his legacy will live on. He was one of the true pioneers of 1970s Las Vegas and although seen as a bit of a novelty act, he will forever be a part of Vegas folklore.
Top Casinos for Americans

Additional Bob Stupak Questions:
(None yet)
Related Questions:
Alternative Ways to Ask/Incoming Search Traffic:
The answer to the question Who was Bob Stupak? is also applicable for the following questions:
What casinos did Bob Stupak own? What was Bob Stupak's bet on SuperBowl 23? When did Bob Stupak die?
Top Casinos for Americans