Thomas Preston Jr., better known as Amarillo Slim was an American professional gambler who is widely regarded as the greatest gambler to ever have lived. He won five World Series of Poker (WSOP) titles and credited with popularizing Poker and Texas Hold'em. He was inducted to the Poker Hall of Fame in 1992.
Slim was equally loathed and respected for his callous and self-aggrandizing character.
He often openly derided his opponents and offered unsolicited advice during matches. He was known for his outrageous proposition bets which he claimed won him millions of dollars.
Amarillo Slims' Rise to Fame
Slim was born in December 1928 in Johnson, Arkansas. When he nine months old, his family moved to Turkey, Texas near Amarillo where his father, a car salesman was based. At an early age his astounding memory capability, which was key to his success in later life was evident. At the age of 15, he had memorized the entire US constitution and could remember a license plate at one glance. As a teenager, he started playing snooker and would travel from town to town playing pool and poker.
In 1945, he enlisted in the Navy where he spent his time entertaining crews with pool exhibitions. He claimed to have earned $100000 from a bookmaking business which he ran during his time in the navy. When he left the Navy, he returned to Amarillo but he grew bored and enlisted in the army. He was stationed in Europe, where he started a black-market business selling merchandize that included Mickey Mouse watches. He spent most of the 50s hustling pool and it is during this time that he got his famous pseudonym after playing matches with famous billiards player Minnesota Fats. His fame at pool spread widely and soon Amarillo switched businesses and engaged in illegal bookmaking and playing poker around Texas. In 1970, at the first WSOP, he was one of the participants. Over the years, he won a total of $500000 in tournament play.
One of his most famous bets was a wager with Willie Nelson on which of four sugar cubes a fly would land on. Slim claimed to have won $300,000 from the bet. On another occasion, he claimed he could outrun famous racehorse Seabiscuit over a distance of 100 yards if he was allowed to choose the track. He chose a 50-yard track and he sprinted to victory before the jockey could manage to slow down the horse and turn around. Another famous wager saw him beat tennis champion Bobby Riggs at Ping-Pong, this time he chose iron skillets as bats. He later beat Taiwanese ping-pong champion using Coca-Cola bottles as bats.
In his autobiography, Slim claims to have been kidnapped by drug lord Pablo Escobar from a Colombian casino. At the last minute, Pablo discovered his identity which prompted the carte boss to apologize and sit down to enjoy a game of Texas Hold'em with him.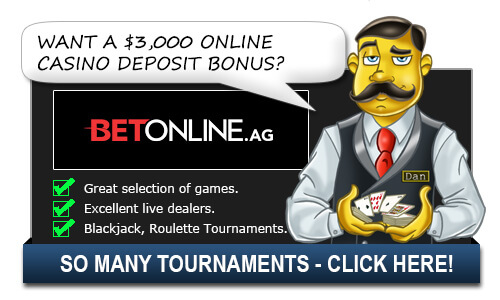 Slim's Fall from Grace
In 2003, although Slim was not as active on the gambling scene, he was still a revered personality. His reputation however came tumbling down when he was accused of sexually molesting his 12-year-old granddaughter. He stuck to his innocence but struck a deal with prosecutors which saw him plead guilty to misdemeanor assault charges, claiming that he took the deal to protect and his family from further defamation. He was fined 4000 dollars, put on two years probation and mandatory counseling. In a 2009 interview, Amarillo told reporter Nolan Dalla that the alleged molestation resulted from an inadvertent nudge on his granddaughter Hannah's privates who was seated straddling the shift stick, when shifting gears on his pickup truck.
He then asked Hannah if it felt good and she said "Yeah" with a giggle. On the second incident, he claims to have gone swimming with his grandchildren when Hannah came and sat in his lap in a bathing suit. He says Hannah reported the two incidents to her parents in a joking manner and three weeks later, he was shocked to be informed of the impending sexual harassment charges by the Child Protective Services. His reputation would never recover and his former friends spoke out openly in condemnation, while a movie on his life which was in the works was dropped. Slim died from colon cancer on April 29, 2012.

Top Casinos for Americans

Additional Amarillo Slim Questions:
None Yet
Related Questions:
Alternative Ways to Ask/Incoming Search Traffic:
The answer to the question Who was Amarillo Slim? is also applicable for the following questions:
Amarillo Slim Biograohy
Top Casinos for Americans