Sheldon Adelson is an American billionaire businessman, who owns and runs the Las Vegas Sands Corporation, a company with interests in hospitality, gaming and media across the world.
With a fortune estimated at &28 billion in June 2015, he is among the 20 richest men in the world.
Adelson is also known for his influence within the Republican Party, arising from his frequent contributions to party candidates, running into millions of dollars.
Adelson's Rise to Prominence
Adelson was born in Dorchester in Boston, Massachusetts on August 1933 to poor immigrant parents. He became an entrepreneur at a young age, borrowing $200 from his uncle at the age of 12 to open a newspaper stand in Boston. At the age of 16, he started a candy-vending business with another $10,000 loan from his uncle. He studied corporate finance at the City College of New York in the early 1950s, but he dropped out after two years and joined the US army. When he was discharged from the army, Adelson started working as a mortgage broker and investment adviser. In the early 60s, he moved back to Boston and bought stocks in various companies, among them the American International Travel Services, a very profitable company. This earned him a fortune but he lost it during the stock market decline in the late 60s. He however picked himself up and catapulted himself into millionaire status by engaging in real estate brokerage. In the early 1970s he started a computer trade show company Interface Group which was modestly successful. In 1979, with the personal computer industry taking off, he created COMDEX and held the first show at MGM Grand Hotel in Las Vegas. The company grew tremendously and it had grossed $250 million in sales by the end of the decade. In 1988, Adelson and his partners bought the Sands Casino for $128 million and redesigned it to include an Expo and convention center.
In 1991 while on honeymoon with his second wife in Venice, he acquired the idea of building a mega-resort in Las Vegas. In 1995 he sold COMDEX for $860 million, raising $500 million from his share in the company. He built the Venetian Resort Hotel which opened in May 1999 at a cost of $1.5 billion. The resort was wildly successful and Adelson followed it up with a $2.4 billion resort in Macau, China, the Venetian Macao. Another similarly themed hotel, the Marina Bay Sands Hotel and Casino was built at a cost $5.5 billion in Singapore and opened in 2010.
Aside from his interests in the Casino and hotel industry, Adelson has also invested in the media industry in Israel. It is widely believed that he owns the Israel Hayom, a free newspaper which boasts the highest readership in Israel. He started the Hayom in 2006 after his bid to purchase another Israeli newspaper company, Maariv was denied. He would later receive the go-ahead from Israeli courts to purchase Maariv and Makor Rishon. In 2015, his family acquired the Las Vegas Review Journal for $140 million.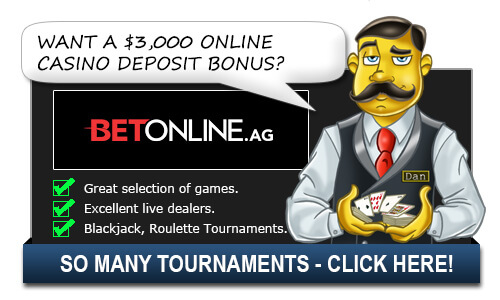 Philanthropy and Political Views
Adelson is an avid supporter of the Republican Party and often donates massive amounts of funds to the party to drive campaigns and various other courses. In 2004, he donated $250,000 to George Bush's reelection campaign and in 2012, he funded Newt Gingrich's presidential bid to the tune of more than $10 million. He then donated $20 million to Mitt Romney after Romney clinched the republican presidential candidacy. He is reported to have spent more than $93 million on the republican campaigns during the 2012 elections. He is a passionate supporter of the antidrug movement, and he is fiercely opposed to the legalization of marijuana, because he believes it is a gateway drug to harder drugs. His son Mitchell died of a drug overdose and this is a major impetus in his anti-drug stance. In 2014, he gave a total of $4 million to two movements fighting the legalization of medical marijuana in Florida. Adelson was previously a Democrat but he shifted to the Republican Party as his wealth increased, because the Republicans advocate lower taxes and are less aligned with trade unions.
Adelson is also very philanthropic, donating millions to various charitable organizations for courses like medical research, addiction rehabilitation and those aligned to supporting Israeli heritage and Holocaust memorial. The Adelson Family Charitable Trust is expected to support Jewish and Israeli causes to the tune of $200 million.
Top Casinos for Americans

Additional Sheldon Adelson Questions:
None Yet
Related Questions:
Alternative Ways to Ask/Incoming Search Traffic:
The answer to the question Who is Sheldon Adelson? is also applicable for the following questions:
Sheldon Adelson Biography,
Top Casinos for Americans