Back in the days of the road gamblers such as Puggy Pearson, Titanic Thompson, Amarillo Slim to name but a few, it was not a glamorous lifestyle – there were stories of robberies being commonplace, and it was not a lifestyle of glitz and glamor. However, fast-forward more than 50 years and the lifestyle of many professional gamblers is not glamorous, almost like something out of a magazine instead of a Western movie.
There is no-one that epitomizes the new lifestyle of the gambler than Dan Blizerian. In fact, Dan Blizerian is the poster boy of the new generation.
Before making his name as a high-flying playboy, Blizerian joined the Navy at the end of the '90s, narrowly failing to complete SEAL training, receiving an honorary discharge instead.
Dan Blizerian has, however, not made his money from professional gambling, yet he does identify as a professional poker player. In fact, Dan Blizerian is the son of a Wall Street financier, and was himself a venture capitalist, with perhaps his most famous business story being Victory Poker – made famous with its host of big name players signed up to play such as Antonio Esfandiari, Paul Wasicka and Andrew Robl. However, after Black Friday, things were essentially over for Victory Poker and it shut up shop not long after.
But that was not to deter Blizerian, especially when you take into account that his net worth has been estimated at around $100m.
Blizerian tends to use his money to life the playboy lifestyle, and he is well-known for posting the fruits of his labors on Instagram, which general feature models, guns, cash, fast cars, or any combination of them all. These posts are what brought Blizerian to the attention of the wider public, as interest in his Instagram and Twitter account skyrocketed.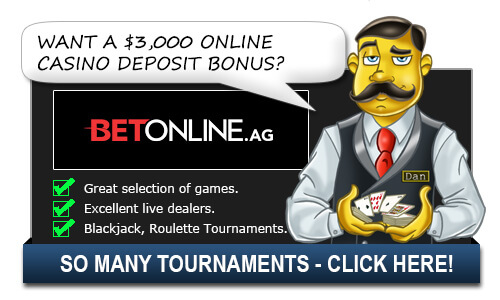 The playboy lifestyle did, however, come back to bite Blizerian in the ass at the age of 25, after a four day bender got out of hand and he suffered a couple heart attacks after binging on alcohol and drugs. But this did not slow Blizerian, as his Instagram posts show that his hedonistic lifestyle is still ongoing, interspersed with pictures of Blizerian keeping himself in great shape, hopefully to stave off the threat of another lifestyle-induced heart attack.
The most notable result of Dan Blizerian poker career (away from cash games) is his performance at the 2009 World Series of Poker Main Event, finishing 180th which gave him a payday of $36,626 for his efforts. But Blizerian is not strictly a tournament player, and his unofficial claims of his cash game exploits could perhaps make him one of the biggest winners to play poker. While his claims cannot officially be verified, Blizerian has made claims he has won in excess of $50 million in cash games, and because none of this is online, it cannot be tracked. While there is no denying Blizerian has the cash to play such high stakes, there are questions on his ability to win such big profits. For now, all we can go off it hearsay and speculation.
Away from the poker table, Blizerian has done a bit of work in Hollywood, doing a small role as a Secret Service officer in the Gerard Butler movie Olympus Has Fallen. He was also an investor in the Mark Wahlberg movie Lone Survivor, investing a million dollars on the proviso that he received a small part in the movie. He did get to play Senior Chief Healy, but his part was cut from the movie, which led to Blizerian launching a law suit. Blizerian is still doing other small roles, as he sees his time in front of the camera a welcome distraction from the poker table, especially if the cards are not running his way.
The long and short of it is that Dan Blizerian is a diversifying character. His thousands upon thousands of social media followers love his ostentatious lifestyle choices and his excess. Purists of the poker world will see him as a show-off and someone who shows little respect for players of the past that had to grind out wins on the road. Regardless of your thoughts of Blizerian, there is no denying that he is entertaining, even if it is for the wrong reasons.
Top Casinos for Americans

Additional Dan Blizerian Questions:
None Yet
Related Questions:
Alternative Ways to Ask/Incoming Search Traffic:
The answer to the question Who is Dan Blizerian? is also applicable for the following questions:
Is Dan Blizerian real? How much money has Dan Blizerian made? Where does Dan Blizerian play poker?
Top Casinos for Americans