Casino poker chips are usually ten grams. Some are as low as nine grams, but generally are not any heavier than ten grams. There is some variation because casinos chips are made of different blends of materials, generally having a laminated center and being made of a polymer blend. As far as a standard casino chip goes, you're looking at ten grams for the most part. If you are going into any old poker chip you can buy at the store for home use, you could get to as high as 11.5 grams.
Most casino chips are "clay" which is more accurately described as compression molded chips. Clay chips were in vogue prior to the 1950s, but those haven't been around since then and have been replaced with the more sustainable chips you see today. The term "clay" comes from the construction of them which can often include chalk, sand and clay which is very similar to the way that they make kitty litter. The actual process of making the chips is considered a trade secret by each company, but it is considered to be a time consuming and expensive project. The main companies who make poker chips include Paulson, Nevada Jacks Manufacturing Co., Classic Poker Chips, Palm Gaming International and Game On Chip Co.
In the mid-1980s ceramic chips were introduced which gained popularity for use in casinos and the home market. They grew in popularity mostly due to the ability to print graphics and lettering on the chip itself instead of just the inlay like the clay chips allowed. Ceramic chips are actually injection-molded chip made with a special plastic or resin formula that feels and sounds like ceramic. See some great poker sites on Fliptroniks.
Many cheap mainstream chips are heavier and claim to be authentic, but genuine casino poker room chips rarely weigh more than 10 grams. These chips that are sold in stores are often 11.5 grams, giving many players the impression a proper chip should be this weight. These chips are also made from plastic or simply metal slugs that are covered in plastic.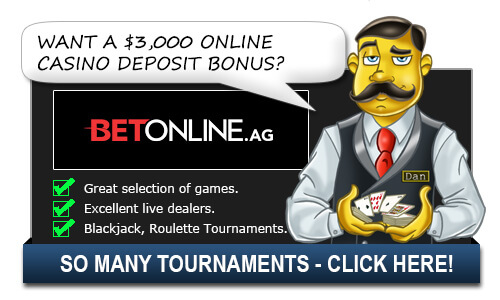 The concept of chips has been around since nearly the beginning of poker, but back then they would use small valuable objects to bet. Small pieces of gold, gold nuggets, coins or even gold dust were used to ante up in poker games. They would also use a form of chips that were made from ivory, bone, wood or paper. Imagine anteing into the pot with a chip made from human bone. Talk about high stakes.
With all things that have long and rich histories, poker chip collecting has become an industry unto itself. Collecting has only increased over the years with the introduction of the Casino Chips & Gaming Tokens Collectors Club in 1988. Chips are traded and often sold on ebay with some chips being valued as high as $100,000. To capitalize on the trend, many casinos now sell replica chips in their gift stores to visitors who want to bring home a piece of the casino.
Top Casinos for Americans

Additional Poker Chip Weight Questions:
(None Yet)
Related Questions:
Top Casinos for Americans