Australia's Gold Coast, although it may not sound it, is actually a city in the state of Queensland in Australia. It may sound like a specific region, but this coastal city is one of Australia's most scenic cities. It is home to the National Rugby League's Gold Coast Titans, it will host the 2018 Commonwealth Games, is home to the famous Surfer's Paradise region and, most importantly, it is home to Jupiters Casino, which is the largest (and only) casino in the city.
Gold Coast is one of Australia's newer cities, having been proclaimed as such in 1959. The largest casino in Gold Coast, Jupiters Casino, opened less than 30 years after the city actually achieved 'city' status, which is impressive going. In fact, Jupiters Casino was partially opened at the end of 1985, with its full opening taking place in February 1986.
Located in the Broadbeach suburb of the Gold Coast, Jupiters Casino was actually the first casino in Queensland, predating the Treasury Casino and the Reef Casino Hotel in Cairns by around ten years. For almost a decade, Jupiters was the place to go if you wanted to legally play casino games in Queensland. The picturesque area the casino is based, on the banks of the Nerang River, makes it an ideal location to base yourself if you find yourself fortunate enough to be in the city.
The Jupiter Casino has a floor space of around 65,000 square feet, giving it enough room to house over 1,400 electronic gaming machines, over 70 table games, a poker room specializing in cash games, as well as two private gaming areas for VIPs. As you would expect, the range of table games is extensive, with casino favorites like blackjack, roulette and baccarat being offered, as well as the slightly more exotic games such as sic bo. There are also house variations on blackjack and casino poker to keep you entertained.
Away from the casino side of things, Jupiters Casino is also currently home to five different bars, each catering to different clientele. So if you are looking to kick back and watch some sports, you can do that in the PA Pub. However, if you want to relax with someone special and having a bit more of a quiet time, you can head to the more elegant Lobby Bar. And there is plenty more in between to suit your mood.
As well as the bars, what would a casino be without somewhere to get some food inside you? Well, that is well catered for in Jupiters Casino's 65,000 square feet. Currently there are five restaurants on the grounds, as well as a cafeteria and a buffer. As you would expect, there is a mix of fare, ranging from high-end Italian cuisine to sandwiches and coffee. In fact, with the cafeteria open from 11:30am until 5:30am daily, you will never go hungry in Jupiters Casino.
And if you want to experience a show while visiting the Gold Coast, Jupiters Casino is also home to Jupiters Theatre, which is a 2,000-seater venue, which plays host to many touring shows, such as you would come to expect from a casino that attempts to recreate Las Vegas on Australia's east coast.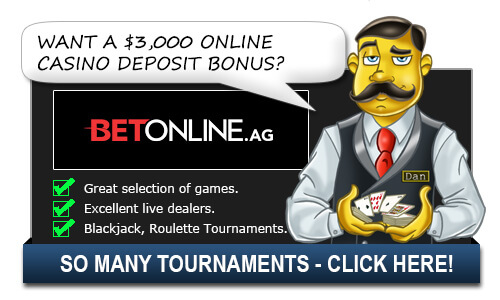 Finally, with such a large floor space, it would be disappointing if Jupiters Casino did not have a hotel attached to it. Luckily, Jupiters rarely, if ever, disappoints, and there is a huge hotel on site, which has almost 600 rooms available. Due to the location, you will almost certainly have a great view of either the Pacific Ocean (and Gold Coast's wonderful beaches), or the majestic Queensland Hinterlands, which are a stark contrast to what you expect from a coastal city.
It is fair to say Jupiters Casino is a tourist's casino. With the millions spent on refurbishing the casino in 2006, any of the less savory aspects had disappeared and Jupiters Casino firmly moved into the most Vegas-styled tourist market, encouraging tourists to stay with them, even if they were not intending to play at the casino. It has become, over time, more of a resort than simply a casino. The Jupiter Casino's owners, Echo Entertainment, have made a point of this with all of their Australian properties, with Jupiters Casino's investment paying off dividends.
Top Casinos for Americans

Additional Gold Coast Casino Questions:
None Yet
Related Questions:
Alternative Ways to Ask/Incoming Search Traffic:
The answer to the question What Is The Biggest Casino in the Gold Coast? is also applicable for the following questions:
casinos in the gold coast, gold coast casinos,
Top Casinos for Americans