Hungary, home of goulash, the ballpoint pen and the Rubik's Cube and lots of other inventions, can be found in Eastern Europe, is a country of almost ten million people, and it bordered by seven other countries – Austria, Croatia, Romania, Serbia, Slovakia, Slovenia and Ukraine. The country of Hungary is long and stories, with the roots of the country being laid almost 1,200 years ago, and was once considered a European superpower. However, the Hungary that most of us know only really came about in 1920, after the collapse of the Austro-Hungarian empire at the end of the First World War. In fact, the Treaty of Trianon established the current Hungarian borders. This led to a decades-long issue with Austria over its border, which only ended in 1989 when restrictions were lifted. Following that, Hungary started to really blossom as a country, and entered into a time of economic prosperity, coming out of communist rule. Hungary now has the 49th largest GDP per capita in the world, and has a good standard of living for its almost ten million inhabitants.
Part of that good standard of living since coming out of communist rule has been the surge in the number of casinos in the country. Although there is not a huge number compared to its western European counterparts, for a country that spend many years as a communist regime, the fact there are six casinos in the country is still pretty impressive. As you would expect, the majority of the casinos in Hungary can be found in the capital city of Budapest. However, while the casinos in Budapest all have a similar size, with roughly the same number of table games and slot machine, the biggest casino in Hungary is actually outside the capital city of Budapest and is located in the border with Austria in a city called Sopron.
Yes, Casino Sopron, which is owned by the Casinos Austria group is the biggest casino in Hungary. Casino Sopron is an out-and-out casino and has the biggest floor space to gamble on. Casino Sopron moved into its new location at the end of 2013 to gain the title of the biggest casino in Hungary.
On your first visit to Casino Sopron, you will receive a membership card, as long as you are over the age of 18, you are dressed presentably, and you have a valid photographic ID. We're not talking shirt and tie, but don't rock up looking like a Charlie Chaplin character and you'll be fine. You can then choose to either gamble in euros or the local currency of the forint. You can exchange other currencies such as dollars for chips, but the exchange rate won't be great, and you'll hold up the game, so just have some local currency on hand and it will be better for everyone.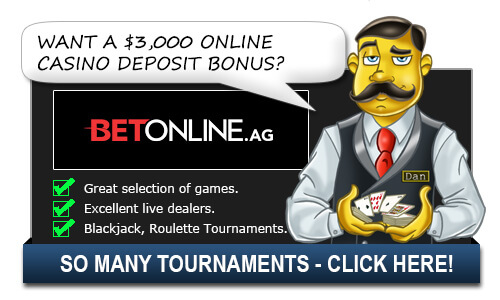 Once the formalities of membership are taken care of, you can start to think about what game you want to play. There are almost 200 slot machines dotted around the large casino floor, and you can find the usual casino fare on the screens – maybe not the most up-to-date slot machines, but ones that you will be familiar with if you've played slot machines over the last five to ten years. But if slot machines aren't your thing, Casino Sopron also offers the traditional table games – American roulette, blackjack, poker and Ultimate Hold 'Em Poker. The table games are open from noon until 4am Sunday to Thursday, and the closing time is extended to 6am on Fridays and Saturdays, so there's plenty of time if you're on a heater to try and break the bank.
Casino Sopron itself is open 24 hours a day, so even though the tables might be closed, you can still play the slot machines. And if you are looking for some refreshments while playing at Casino Sopron, there is, as you would expect, a bar in the building, so you can enjoy a drink while you take to the tables, and even grab a light bite to eat. Also, theme nights often take place at the Casino Sopron, so check out their social media profiles to find out if there's anything happening when you pay a visit – you never know what you might see at Hungary's biggest casino.
Top Casinos for Americans

Additional Biggest Casino in Hungary Questions:
None Yet
Related Questions:
Alternative Ways to Ask/Incoming Search Traffic:
The answer to the question What is the Biggest Casino in Hungary? is also applicable for the following questions:
Gambling in Hungary, Is Gambling in Hungary Legal? Casinos in Hungary
Top Casinos for Americans