The country of Haiti is located on the island of Hispaniola, which is located in the Caribbean, making Haiti part of the Caribbean, of course. While in recent years Haiti has been in the news for all sorts of natural disasters, there is no denying that the country itself is beautiful, with scenic views and welcoming people. The capital of Haiti, Port-au-Prince, is also a hive of activity and is home to almost one million people.
Now, while Haiti itself does struggle economically, there are still those in Port-au-Prince with a disposable income, and there is also the tourism industry to think of, so while you may not consider Haiti as a place where you can indulge in a spot of gambling, if you do happen to find yourself in Port-au-Prince, you can do so at the biggest casino in Port-au-Price, which, as you would expect, is also the biggest casino in Haiti, the El Rancho Hotel and Casino, which is located on Rue Jose Marti, and which looks spectacular as you approach.
The casino at the El Rancho Hotel and Casino was launched in the mid 1980s, with the management of the casino being undertaken by an American company until May 2, 1992, at which time a group of Haitians, the Leriche family, took over the day-to-day running, and had done until NH Hotels took over following the 2010 earthquake. The El Rancho casino has evolved over time, and the décor is befitting such a spectacular location in Haiti's capital city.
El Rancho Casino offers several games, as you would expect – blackjack and roulette, of course, as well as Texas Hold 'Em Bonus Poker and Ultimate Texas Hold 'Em. There is also the obligatory slot machines placed all around the walls of El Rancho Casino, and there do tend to be the main focus of the casino's patrons.
As well as the casino, the El Rancho Hotel has a lot to offer patrons, with the restaurant open from 6:30am until 11pm, offering a wide variety of cuisine, combining local dishes with more international flavours, as well as an American brunch on a Sunday between 11am and 3pm. And if imbibing is more your thing, the hotel bar is open from 11am until 11pm every day, where there is often live music, as well as theme nights, an outdoor terrace, and come the weekend, a poolside bar is set up.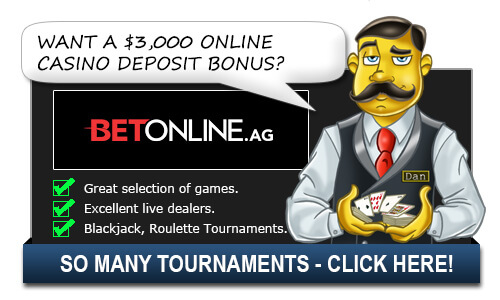 While El Rancho Hotel and Casino will not challenge its Caribbean neighbours in terms of glitz and glamour, when you consider all that Haiti is going through and the socioeconomic trouble that plague the city, the casino (and the hotel) offer a real sense of the high-life in a city that is trying to find its feet after a plethora of disaster. So, if you do to go Port-au-Prince, stop by El Rancho Hotel and Casino to check out the biggest casino in Haiti, and then stop by the hotel bar to try one of their famous rum-based cocktails – apparently their mojitos are spectacular!
Top Casinos for Americans

Additional Biggest Casino in Haiti Questions:
None Yet
Related Questions:
Alternative Ways to Ask/Incoming Search Traffic:
The answer to the question What is the biggest casino in Haiti? is also applicable for the following questions:
Does Haiti have any casinos? What casinos are in Haiti?
Top Casinos for Americans