Georgia, that country not the American state, is found in the east of Europe, close to the west of Asia, and it is somewhat of an anomaly in that part of that world in that it is actively attempting to create a booming gambling industry while other countries, especially Russia, are waging war against casino operators. The leniency of Georgian authorities towards granting casino licenses is seen as a way of revitalizing an economy that has seen more lows than highs since its independence from the Soviet Union on Christmas Day 1991. This is in no small part down to the civil unrest which destabilized the fledgling Georgian economy and set it back several years in comparison to many of its eastern European counterparts. But with the leniency towards gambling, Georgia is hoping to usher in a new era, maybe not of prosperity, but at least of a strong financial underpinning.

With the easing of legislation around casino gaming, Georgia has seen some big and also beautiful casinos open up over the last few years – investment has come from some of the world's biggest casino operators, and no expense has been spared in many cases. As you would expect, the biggest casino in the country of Georgia is in the capital city of Tbilisi. In fact, the biggest casino in Georgia is also one of the biggest in Eastern Europe. Casino Adjara is the biggest casino in the country of Georgia.
As soon as you get near Casino Adjara, you can tell what kind of establishment it is – it oozes elegance even from the outside and you can tell that this is not your ordinary, run of the mill casino in Eastern Europe. No, Casino Adjara is a step above its competitors in the region, not only in size, but in aesthetic and also in terms of the experience you will have when playing there. The interior is befitting of any high-end establishment, with the fixtures accentuating the elegance of Casino Adjara. It is like stepping into a casino in Monte Carlo.
Casino Adjara opened its doors in June 1998. In terms of table games, it currently offers over 50 games, with a vast variety of games for you to try your hand at over Casino Adjara's two floors, should you find yourself at a loose end in Tbilisi. The two most traditional casino table games are there – American roulette and blackjack (and Blackjack Switch) – sic bo, several variations of casino poker (Russian Poker, Texas Poker, Three-Card Poker, Five-Card Poker, and Six-Card Poker) and also punto banco. It is safe to say that there is something for everyone when it comes to the table games at Casino Adjara.
If you are more interested in playing the slot machines, Casino Adjara has you covered there, with almost 300 to choose from, spread out over the casinos vast space. And in that space there is also a poker room on the second floor, which runs a nightly tournament with varying levels of buy-ins, so you can find a night that suits you. And if you are more of a cash game player, you will be able to find a game that suits your bankroll, as there are lots of levels for you to try your hand at.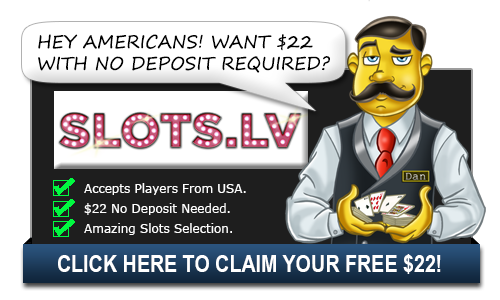 The two levels at Casino Adjara are slightly different when it comes to entry requirements. The bottom level is the smart-casual environment, which, as well as adherence to the casino's dress code, visitors must register to play in. There is also a restaurant and bar on the bottom level that patrons can while away from time at and enjoy the casino's ambiance. The second floor has a more relaxed, casual feel to it, and guests are not required to register. There are fewer gaming opportunities on this level, but there is still enough to keep your entertained if you just want to go along in jeans and a t-shirt.
And, finally, as you would expect from a high-end establishment such as Casino Adjara, there is a separate area for VIPs to play high stakes game in both privacy and comfort. Club Prive is Casino Adjara's VIP room, and can cater for both individuals and parties of guests that have the means to gamble a little higher than the rest of the players out there.
Needless to say, for anyone with even a remote interest in casino gaming, Casino Adjara is a must-see if you are visiting Tbilisi. And if you live in Tbilisi, you are no doubt familiar with the great experience the casino offers.
Top Casinos for Americans

Additional Georgia Casino Questions:
None Yet
Related Questions:
Alternative Ways to Ask/Incoming Search Traffic:
The answer to the question What Is The Biggest Casino in Georgia? is also applicable for the following questions:
Casinos in Georgia the country,
Top Casinos for Americans