Ethiopia is a country on the west coast of Africa which is widely believed to have been the birthplace of modern mankind. It is a hub of civilization, and has a long and stories history. Unlike many African countries, Ethiopia has remained an independent state throughout its history, seeing off the military forces of countries such as Spain, France and the United Kingdom at the turn of the 20th century. Due to its independence, Ethiopia has been able to develop its own identity mostly under the leadership of Haile Selassie I, who led the country into its modern era until he was deposed by a communist junta in 1974. It was around this time that Ethiopia became beset with several serious problems – the regime had to fight off coups, and then the country had to face famines caused by wide-scale drought in the country. These famines let to civil unrest, and coupled with the collapse of the Soviet Union, a democratically elected government was put in place, which remains to this day.
With such a storied past which is full of civil disasters, it is a resounding success for the country that Ethiopia is now one of the most improved countries in the region, even more impressive with the fact that this has been done without the help of oil fields, which have helped several African nations' economies. However, despite the economic success of recent years, the majority of the Ethiopian population is still living in poverty. Unlike many of the emerging African economies, Ethiopia still relies on agriculture as its main source of income, and not tourism. Because of this, much of the tourism sector in Ethiopia is lagging behind. That being said, the capital city of Ethiopia, Addis Ababa, has a few upmarket hotels in the city. Along with the upmarket hotels operated by leading hotel chains, there is also one casino in the city of Addis Ababa, which is also the biggest casino in Ethiopia and that casino is in the Ghion Hotel, which you can find right in the heart of Addis Ababa.
The Ghion Hotel is build in a palatial compound, which makes it a private area. The hotel itself offers many services to visitors – sprawling grounds filled with native fauna, tennis courts, a playground for children, a beauty salon, a health and fitness center complete with gym, sauna and Olympic size swimming pool, as well as a nightclub and bar, and also a small casino on-site.
The casino, in comparison to many found in developing African countries, is incredibly small and offers a choice of only three games – blackjack, roulette and baccarat – as well as a small amount of slot machines, which are not quite as modern as you may be used to.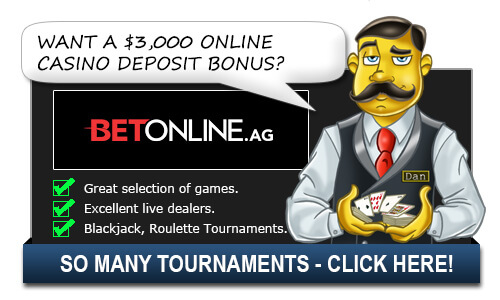 The Ghion Hotel's casino is more of an afterthought, as the casino is more focused on providing excellent service to its customers in various other guises. The fact that there are three restaurants in the grounds sums up where the priorities lie at the Ghion Hotel. The Bridge Restaurant and the Unity Restaurant both serve European cuisine, while the Tukul Restaurant serves traditional Ethiopian cuisine.
There are 195 rooms for visitors at the Ghion Hotel, ranging from single rooms right up to large suites, all with the facilities you would expect from a good hotel, and airport pick-up is standard with any booking. However, it is fair to say that in comparison to many of the chain hotels run by international companies, the Ghion Hotel is lagging slightly behind in terms of decor and amenities. The conference facilities are of a decent standard, and can cater for up to 800 people over 7 conference rooms.
While it is surprising at the number of countries in Africa that have several casinos, especially ones that have a history of economic difficulties, there is no surprise to find that there is only one casino in the country of Ethiopia, and is a small one at that. The fight to legalize casino gaming in Ethiopia has been a long one, and due to that it would be hard to see any other casinos existing in Ethiopia for quite some time.

Top Casinos for Americans

Additional Biggest Casino in Ethiopia Questions:
None Yet
Related Questions:
Alternative Ways to Ask/Incoming Search Traffic:
The answer to the question What Is The Biggest Casino in Ethiopia? is also applicable for the following questions:
Does Ethiopia have a casino?
Top Casinos for Americans