Estonia, formerly part of the Soviet Union, is a country in Northern Europe, bordered by the countries of Russia and Latvia, and the Gulf of Finland and the Baltic Sea. Estonia gained independence from the USSR in 1991, after years of political struggle. During this time, countries were split on the standing of Estonia's sovereignty, but what could not be argued was the fact that the Soviet Union had overall control of Estonia. Due to being controlled by a communist state, Estonia has a history of prohibition on various pursuits, with gambling being one of them. However, upon independence, gambling laws were introduced that allowed the citizens of Estonia and visitors to the country (now that Estonia was independent, traveling to the country became much easier) to pursue gambling as an activity. In 1994, lotteries became legal in Estonia, and in 1995 a gambling bill was passed which introduced legislation allowing casinos to operate so long as they had a license. As well as casinos, sports betting was introduced in 1995, against with legislation to allow licensed operators to begin business after approval from the Estonian Tax and Customs Board.
With a more relaxed attitude towards casino gaming in Estonia, casinos started to open up throughout the country. The definition of 'casino' in Estonia can mean several things, as is usually the case in this part of the world. A casino can sometimes be a small room with electronic gaming machines such as slot machines or electronic roulette – you will find these in nearly every town and city in Estonia. There is also casinos in the more traditional sense, and although these are fewer, you will still see that there has been substantial development in Estonian casinos – a lot of money has been pumped into the industry to try and garner a slice of the booming Russian economy with tourists arriving all the time from their eastern neighbors. So the major casino operators in Estonia have been competing to have the biggest, most glamorous and best casino to attract as much of that new money as possible.
Currently, the biggest casino in Estonia is the Olympic Casino Olumpia which can be found in the capital city of Tallinn. The Olympic Casino Olumpia is located in the Radisson Blu Hotel Olumpia on Liivalaia 33. The Olympic Casino Olumpia is owned by Olympic Entertainment Group, which currently owns 14 casinos in Tallinn, and 1 in Tartu, Parnu, Narva, and Johm. The Olympic Casino Olumpia is the biggest of Olympic Entertainment Group's properties in Estonia.
Being the biggest casino in Estonia, the Olympic Casino Olumpia has everything you would expect from a multi-million dollar casino. Open 24 hours a day, 7 days a week, the casino caters for fans of all casinos games, especially slot machines fans. The major slot machines operators, Ainsworth, Atronic Spielo, IGT, Novomatic, and Williams are all represented at the Olympic Casino Olumpia, providing players with a wide selection of games to choose from, with popular themes such as Book of Ra, Cleopatra and the 3D Sphinx machines. There is currently 3 progressive jackpots to play for, linked into Olympic Entertainment Group's other properties.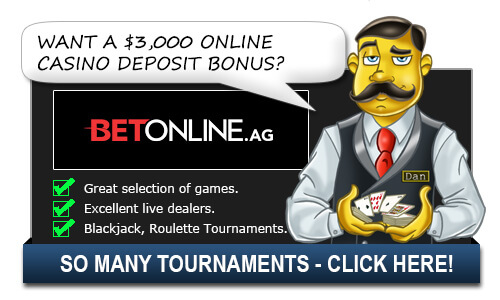 As far as table games go, there is a selection of six games laid over dozens of tables. American roulette, blackjack and baccarat are the main games to play at Olympic Casino Olumpia, but there is also a variety of casino poker games to play – Oasis Poker, Ultimate Texas Hold 'Em Poker and Russian Poker, which is a five-card poker variation popular in Baltic countries, as well as, of course, Russia.
Away from the tables and slot machines, the Olympic Casino Olumpia has a huge sportsbook known as the OlyBet Bar where you can enjoy a drink, and watch live sporting action while having a wager on it. The Olympic Casino Olumpia also plays host to regular poker tournaments, including large poker tour events, as well as regular cash games. The poker room is a large, bright and luxurious surrounding in which you can play Texas Hold 'Em and Omaha over several tables.
Olympic Entertainment Group has created a landmark casino in Tallinn which puts the competition to shame in terms of decadence. They have invested millions into providing players with one of the best nights out in the city.

Top Casinos for Americans

Additional Estonias Biggest Casino Questions:
None Yet
Related Questions:
Alternative Ways to Ask/Incoming Search Traffic:
The answer to the question What Is The Biggest Casino in Estonia? is also applicable for the following questions:
Estonia casinos, are there any casinos in Estonia?
Top Casinos for Americans