Croatia, in the east of Central Europe, is a country that tends to evoke a certain impression in people that have never visited it before. The ideas associated with Croatia are ones of a war-torn country where civil unrest is ongoing. However, in recent years things have changed and Croatia is now one of Europe's success stories since its 1991 independence from Yugoslavia. While it is fair to say that in its formative years, Croatia was a war-ravaged country thanks to the civil war between Croats, and Serb and Yugoslavian forces, after the war ended in 1995 with Croatia coming out victorious, things have certainly improved. This has been reinforced by Croatia's joining of the European Union in 2013, which provides even more stability to a country that is on the up and up.
Croatia is one of the smallest countries in the world, and it has a small population of just over 4 million, but in terms of what it has to offer, it serves up something for everyone. If you like the outdoors and nature hikes, Croatia has acre upon acre of forests and hillside. If you are more interested in a winter break, maybe a skiing vacation, Croatia has 13 resorts for you to choose from. Those of you that love beach breaks are also catered for, with the Adriatic Coast of the country being home to many lively beach resorts. And, of course, if you would prefer a city break, the capital city, Zagreb, is full of culture, great sights and amazing nightlife. Tourism is one of Croatia's biggest economic successes, and since the turn of the century the tourism industry has been picking up and it is now one of Europe's vacation hot spots.
Part of that nightlife in Zagreb is the numerous casinos. However, the biggest casino in Croatia is not in Zagreb, it is in fact in the town of Buje. The biggest casino in Croatia is the Casino Mulino, which has a floor space of around 32,000 square feet. Over that large floor space, there are well over 250 slot machines, and around 20 table games, as well as a hotel and restaurants for patrons to enjoy themselves in.
Slot machines are big business in Croatia, with a lot of places that are advertised as casinos being electronic gaming halls. Casino Mulino does not disappoint with its selection of slot machines, and although they are not as modern as you will find in Las Vegas, there is a great selection for the slot machine aficionado that finds themselves in Buje.
Because there are many gaming halls in Croatia that do not offer table games, finding a casino with a decent selection of table games to play on is a rarity, but Casino Mulino does just that. You can play all the casino favorites – blackjack, American roulette, Caribbean Stud Poker and punto banco – as well as a local game known as Poker Russo, and the house variation of poker known as Mulino Poker. The casino is open 24 hours a day, 7 days a week, 365 days a year.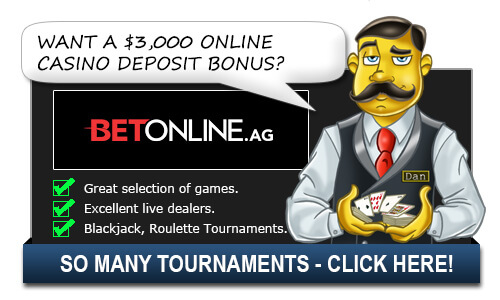 The name of the game as Casino Mulino is elegance, which you can definitely notice when you walk into the casino. The deep reds and dark browns coupled with the gold fittings and chandeliers are indicative of the feel the Casino Mulino tried to impart on its guests. Coupled with an elegant boutique hotel consisting of just over 60 rooms, Casino Mulino and its surroundings have an air of exclusivity to them that you struggle to find not only in Croatia, but around the world.
Adding to the exclusivity experience at Hotel Mulino, the restaurant in the facility is of the high standard that you would come to expect. The fare is of the Mediterranean variety and is open from midday until 1am. The views over the Secovlje salt plains you can experience when dining really set the scene for a great night at the Casino Mulino.
Buje is perhaps one of the more overlooked towns in Croatia, but it is definitely worth a trip, if not for the Casino Mulino (and a stay in the Hotel Mulino), but also for the historical architecture you will find throughout the town.
Top Casinos for Americans

Additional Biggest Casino in Croatia Questions:
None Yet
Related Questions:
Alternative Ways to Ask/Incoming Search Traffic:
The answer to the question What Is The Biggest Casino in Croatia? is also applicable for the following questions:
Does Croatia have any casinos?
Top Casinos for Americans