Colombia, found in the north-west of South America, is a country with a stories past and famous for perhaps the wrong reasons. People may be of the opinion that Colombia is a country torn by violence and civil conflict and unrest, however over the past decade or so, thing shave changed in Colombia, and while there is still some instability, the country is transitioning into a emerging power, having the third biggest economy in South America with a diverse portfolio of exports, ranging from textiles to electronics.

Colombia has a rich history and culture, influenced by different cultures from around the world, thanks to its location near North America, as well as having a large port city in the shape of Cartagena. Forging strong links with Asia has also helped Colombia blossom into what we see today, as well as its strong links with the United States of America and the European Union. With this strong economy also comes a need for a diversification of its main industries, and in recent years moves have been made to entice visitors to Colombia, and to remove the stigmas that the country has had to endure over the past few decades.
Part of this move has been the relaxation of the country's gambling laws, allowing casinos to become a part of everyday Colombian life, with gambling facilities available in seven of Colombia's cities, with around 20 casinos dotted around the country, most of them found in the capital city of Bogota.
As you would expect from having a stranglehold on Colombia's casino industry, Bogota is also home to the biggest casino in Colombia – Crown Casino, which can be found in Zone T in the north of the city (Zona Rosa), which is seen as one of Bogota's upper-class areas. It makes sense in a city with financial disparity to open casinos in areas such as Zona Rosa, because Bogota's wealthy are extremely wealthy and what better pastime than playing at the casino?
Crown Casino Zone T is owned by a Spanish casino operator known as Codere. This company owns several casinos around Bogota, with the Zone T development costing them around $15 million, which went into building an exclusive, flash entertainment center with over 50,000 square feet of space which includes an auditorium and restaurant, as well as the casino.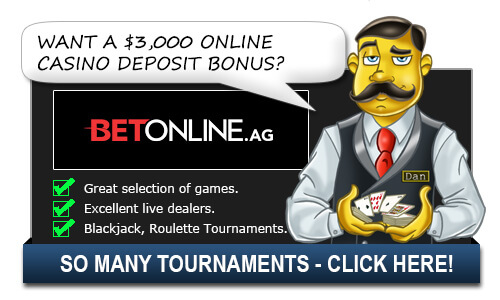 The floor space in the casino has over 200 slot machines for visitors to play on, and has over a dozen table games to play on, too over five floors, which also includes a bingo hall if that is more your thing.
Codere know what they are doing when it comes to slot machines, as that is their primary business around the world, with actual casinos being second, although as a second-tier venture, Codere do casinos extremely well. With their experience with slot machines, the slot machine variety as Crown Casino Zone T is excellent, and all 200-plus machines are state of the art and have varying levels of stakes which allows players of all bankrolls to enjoy them. And for the high-rollers, there is around 50 slot machines in the dedicated VIP room on level two of the casino.
As for table games, there is a huge selection of games, even if the number of tables does not seem that large. Over the 15 tables currently in operation at the Crown Casino Zone T, you can play the following games: blackjack, Spanish 21, Double Attack, roulette, Texas Hold 'Em, Funny Poker, Draw Poker, and punto banco. It is a great selection of games, which speaks volumes about what Crown Casino Zone T is all about – quality, not quantity, even if it is the biggest casino in Colombia. And again, the VIP room also features high-stakes table games – blackjack, baccarat and roulette.
Crown Casino Zone T's bingo hall has 150 stalls, and 10 betting terminals, and the size of the hall is impressive due to the fact that bingo is such a popular casino game, particularly in South America.
The Crown Casino Zone T also has an on-site restaurant, with seating for 40 guests. The restaurant operates 10am until 4am Monday to Thursday, 10am until 5:30am Fridays and Saturdays, and 10am until 11pm on Sundays.
The Crown Casino brand is going from strength to strength in Colombia, and their investment in their Zone T location is proof that they are not going to slow down when it comes to investing in Colombia's casinos.
Top Casinos for Americans

Additional Biggest Casino in Congo Questions:
None Yet
Related Questions:
Alternative Ways to Ask/Incoming Search Traffic:
The answer to the question What Is The Biggest Casino in Colombia? is also applicable for the following questions:
Casinos in Colombia, best casino in Colombia,
Top Casinos for Americans